Listing Details
Sale ID - cs001029
Sale Date - July 02, 2022 @ 09:30 am
State - Queensland
Plant and machinery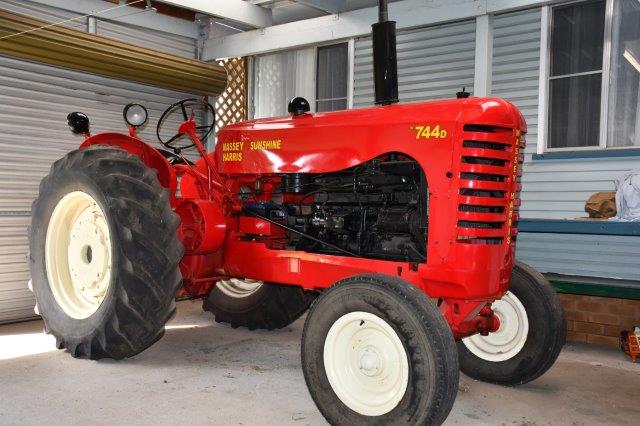 Property Name

OAKEY

GST

Not Applicable
---
More Details
ANTIQUES & AUSTRALIAN COLLECTABLE CLEARING SALE
Miscellaneous
Hand tools, old bench vice, work bench, bolts and numerous other sundries.
Antiques
1949, 744 Massey Harris, 2WD Tractor, PG Perkins motor, manufactured in USA.
1936 McCormack Dearing Tractor, W30 petrol/kero engine, engine driven bag loader.
J Box and Sons sulky, restored. Numerous items which include bottles, signs, books, butter churns, old workshop hand tools, WW1 gas mask, surveyors chain, tins, cameras, lamps, flasks, tea pots, sausage maker, baby/child rocker/seat and cradle, wheat bag sewing clamp and needle, meat safe, cross cut saws, hand roller and press, irons, hand mixers, hand shears, tree climbing ladder, T Williams 1900 Smith Fellow meat cleaver, sulky lights, corn cracker, timber packaging boxes, hand trolleys, kitchen scales, leather roller, hand seed spreader x 2.