Listing Details
Sale ID - cs001043
Sale Date - July 14, 2022 @ 10:00 am
State - Queensland
Plant and machinery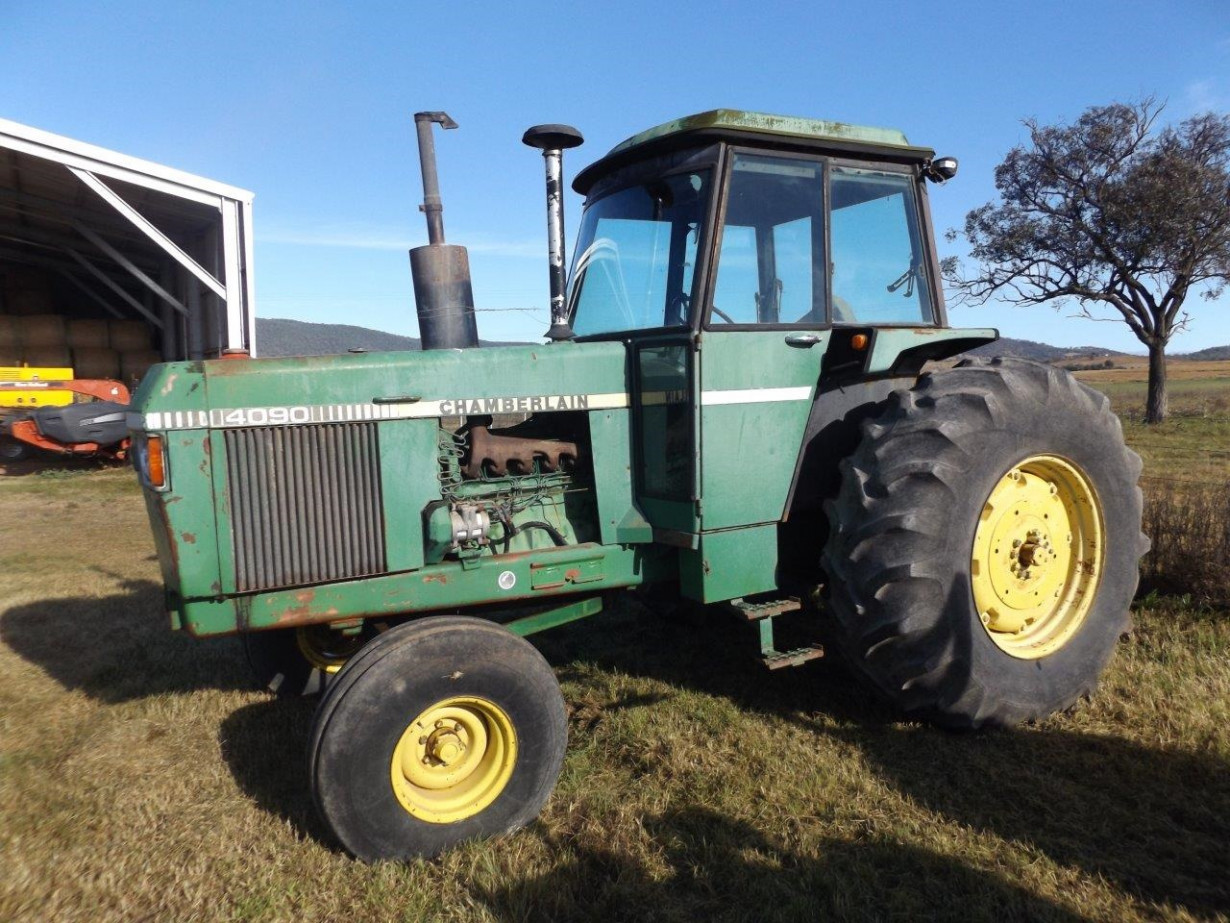 Property Name

"MINGOOLA"

Directions & Location

"Mingoola" 3.5km from Mingoola NSW State School on Bruxner Hwy. Turn off at School, cross border into Qld. Property located on left. Approx 58km from Tenterfield, 57 km from Bonshaw

Terms

Payment upon receipt of Invoice from Elders Goondiwindi. Items to be paid for in full prior to collection

GST

Applicable
---
More Details
"MINGOOLA" UNRESERVED ONLINE CLEARING SALE - TEXAS QLD
Plant and Machinery
HAY EQUIPMENT: New Holland 1441 4.8m Discbyne Mower Conditioner, S/N 27931900. Kuhn GA 4121 6m rotary hay rake, S/N 101187 David Evans Group, 3pl. Case/Inter Silage Special 8x3x3 Big Baler, S/N CFH0163801. New Holland Super Feed BR740A Round Baler, S/N 112497 David Evans Group. New Holland 617 Mower (Parts), 3pl. New Holland Roller Bar Rake, 3pl. Taarup 9035 Rotary Hay Rake, S/N 7426, 3pl. BZE 15 bale (small square) Accumulator with built in bale scales, plus spare parts. Assorted Mower Parts. Cotton Bale Spear, quick hitch. Sip Star 360 Hay Rake, 3pl.
FARMING EQUIPMENT: Vicon 500kg Super Spreader, Tyre Rollers, 6m 3 section. Shearer Heavy Duty Hydraulic Harrows, 12.6m folding 3 section, 15 harrows. Garnelle 6m Zero Till Planter with Small Seed Box S/N GNT8003. Shearer 34 Tyne Heavy Duty Scarifier, with covering harrows. Cultivator Share Points. Jarret Offset 20 Disc, S/N 103048 David Evans Group. Harwood Bagshaw Combine, 16 run. John Shearer Combine. 3pl, 3 Tyne Ripper. Small Seed box, 3pl. SPRAY EQUIPMENT, TANKS: Hardi Tow Spray Unit, 2000lt, 12m folding span. Hardi 3pl PTO 400lt Spray Unit. 100lt Quad Spray Unit. Rapid Spray 8oolt PTO 3pl Spray Unit, 8m folding arms. Boom off Spray Rig. 1000lt Silvan Red Poly Tank. Fiberglass tank on stand x 2. Aluminum Tank (has holes in it).
Vehicles
TRACTORS, HEADER: Chamberlain 4090 Tractor, S/N 6359DCH02/631167CD, 3pl, hyd. Massey Feugson 135 Tractor, 3cyl, diesel, rops. JD Turbo 7700 Header & Front, S/N 312262H, Hydro, 24ft front, 6363hrs.
TRUCKS: 76 ACCO 1830A Tipper, C/N F00062, Noise Motor, 14ft steel tipper tray, unreg. Isuzu HTS12 4x4 water truck, S/N HT12G-1279853, unreg, diesel. QUADS: Polaris 300, us.
Miscellaneous
SUNDRIES: Portable Arc Welder on Motor. 2/Projecta Battery Charger. Steel Tennis Court Hand Roller. 16ft Stick Rake. Robin Generator and Motor. 2/Gas Scare Guns. Topcon Laser Level. 3 x Grease Guns. Tyre Changing Safety Frame. Single Grouper with Honda Motor. Nissan Fork Lift, us. 2" PVC Pipe, approx. 40 lengths. 3PL Carry All. Husqvarna ride on Lawn Mower, us. Kawasaki Motor. Super Works Parts Washer. Quantity of 2" poly pipe. Trailer with large quantity Southern Cross main line, approx. 85 lengths. 2 x Cement Troughs. Round Cement Trough. Small green Fuel Tank. Boat Trailer, us. Cat 140G tyres & rims, used. Control Panel. PTO pumps. Southern Cross 2" pump. Quantity of Parts, Belts & Points. 2x Roto Rainer Centre Pivots with Gensets, half tower only. LIVESTOCK EQUIPMENT: 6.2m Dog Trailer with Stock Crate, unreg. Sheep Feeder. Carinya Farmhand Cattle Crush. McLeod Calf Cradle. Stock Crate, 8ft. Sheep Race.
Outside Entries
3pl Fressori Fertiliser Spreader. Aluminium Single Axle Farm Trailer. Hardi 400lt, 8m 3pl Sprayer. Southern Cross Traveler for Parts. Blue Line 3pl Scarifier. 3pl Grader Blade. Pipe Trailer with assorted 3" Aluminium Spray Lines. Southern Cross Trave
Additional Details
No Buyer's Premium added. All items sold as is where is. On site inspection days prior to Auction - 10 am to 3 pm: Wednesday 29/06/22, Wednesday 06/07/22 & Wednesday 13/07/22. Item collection Days - 10 am to 3 pm : Friday 22/07/22 & Tuesday 26/07/22
Links
AuctionsPlus