Listing Details
Sale ID - cs000745
Sale Date - December 12, 2020 @ 10:00 am
State - Victoria
Plant and machinery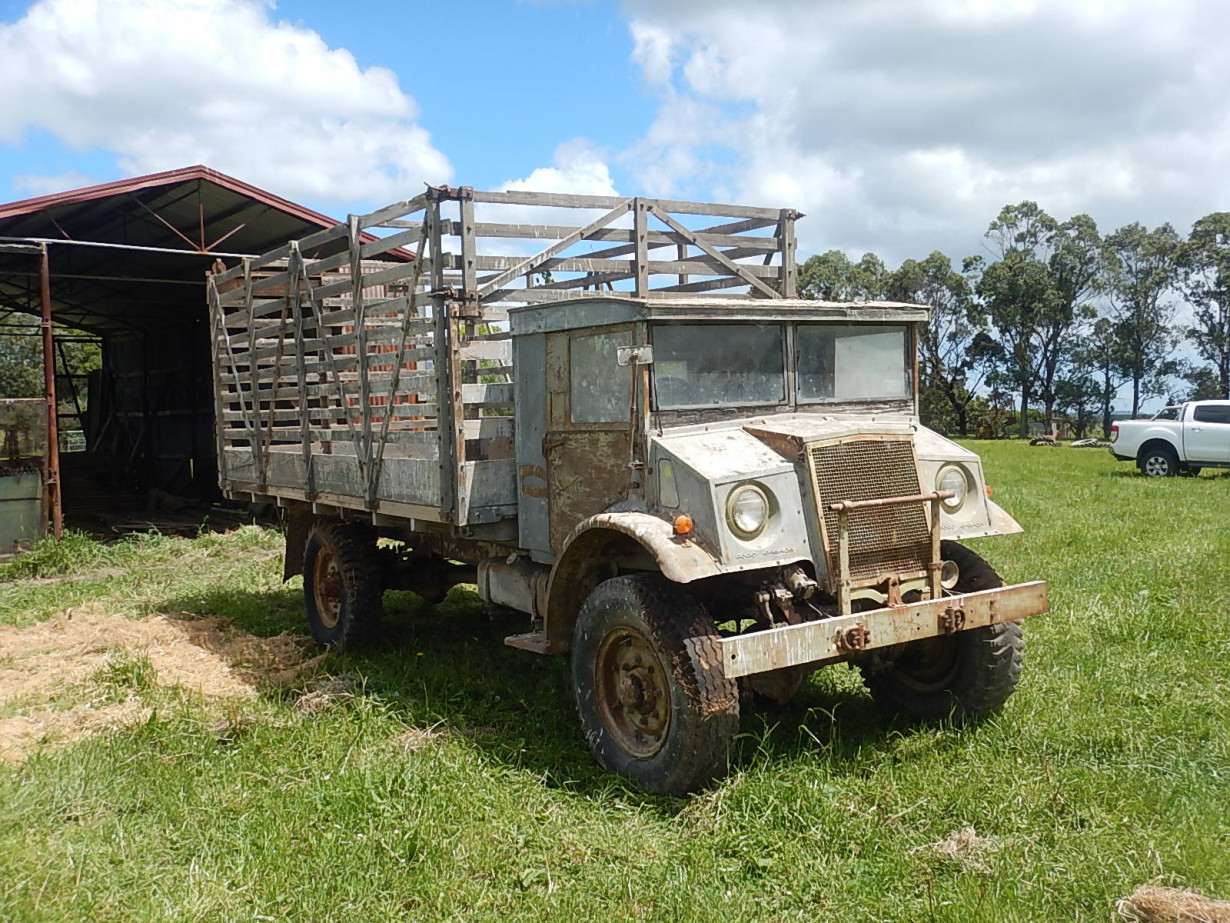 Property Name

Yarragon

Directions & Location

108 Gordons Rd., Yarragon, 3823

Terms

Cash, EFTPOS or approved Cheque day of Sale.

GST

Not Applicable
---
More Details
Collectable Trucks, Tractors , Motorbikes & Misc.
Plant and Machinery
TRACTORS: IH 384 in good order, Ferguson TEA 20 ( all new tyres); IH B250 with Loader ( going); IH B250 (not going);
QUAD BIKES: 2 x Suzuki 4WD King Quads, Yamaha 400; Yamaha King Quad 300 2WD; MOTORBIKES: Various 1970's Japanese Bikes - Honda, Kawasaki, Yamaha & Suzuki could be restored with qty. of Parts - Fuel tanks etc.. ; PTO Driven Backhoe with several buckets., Old Hay Rake; Air Compressor; Bolens Ride On Mower. Goldacres 100L Spray Unit; Motorbike Trailer ( carry 3 Bikes );Wheelbarrow.
Vehicles
TRUCKS: WW2 Blitz Truck with 16' Tray & Timber Sides - original cond - Ford V8 Motor( shedded - not going) ; 1977 Ford Louisville 9000 - 903 Motor, 15 Speed , going; ACCO 1810B Tipper 345 V8 Motor; ACCO 510A; 1970's AACO 20' Tray : 1980 LWB Land Rover with canopy, ex. Army ( not going ); Old Commodore Sedan; TYRES: 6 x 11.00 Truck Steer Tyres (new); 4 x 4WD Tyres ( new );
Miscellaneous
Qty of Cedar Framed Windows and Sliding Doors ( 2 House Lots ); Unassembled Glasshouse; Qty of KD Hardwood Timber; Old Singer Sewing machine, Old engine driven scythe, Korumburra Cordial Bottles and Box, early Victa Mower,
Antiques
Stationary Cliff & Bunting Haypress, Typewriter, Cream Separator, Kelly & Lewis Stationary Motor, 2 x Cast Iron Wood Stoves.