Listing Details
Sale ID - cs000760
Sale Date - February 13, 2021 @ 10:00 am
State - Western Australia
Plant and machinery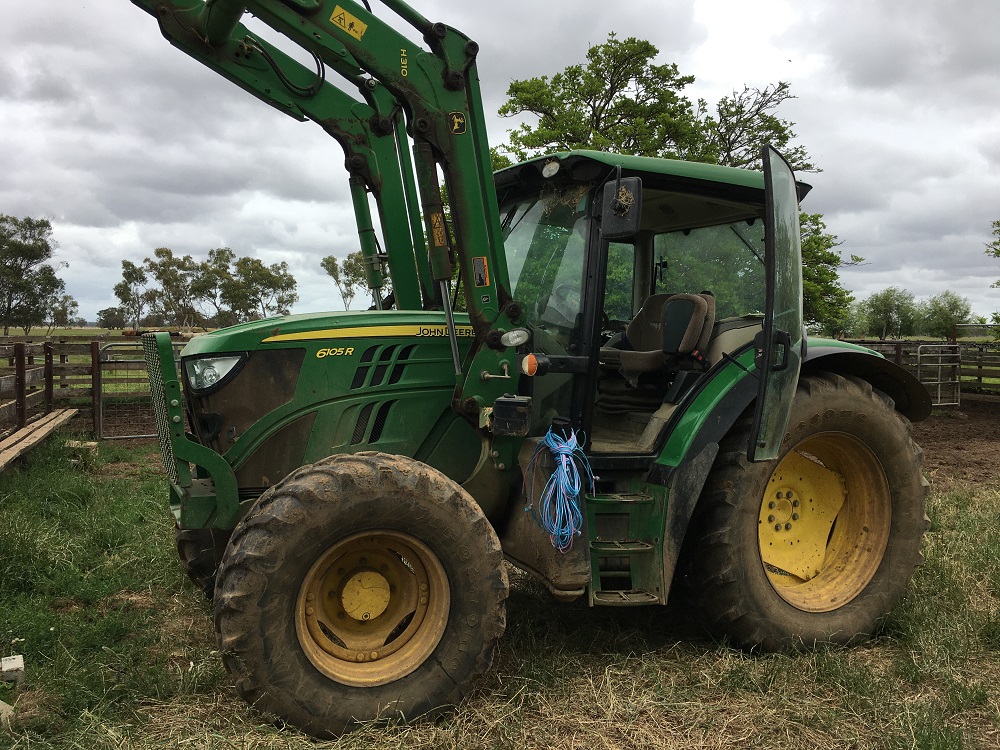 Property Name

VULCAN DOWNS

Directions & Location

WONSTAN FARM YARLOOP

GST

Applicable
---
More Details
CLEARING SALE
Plant and Machinery
John Deere 6105R with FEL, Quad Bike, Cattle Truck, and more details to follow.
join our facebook group to stay updated
CLEARING SALES ELDERS BUNBURY
TRACTORS and MACHINERY: JD 6105R with FEL approx 3000 hours. Two Honda quad bikes 230 and 1350 hours, Mercedes 2222 6x4 truck with 24' cattle crate approx 332,000kms, 1992 Toyota Landcruiser 6cyl diesel approx 240,000kms, Squonder square/round bale wagon, sidewinder bale wagon, hay rake, International 511 disc seeder,
WORKSHOP: ANVIL Ground level fuel tanks, overhead fuel tanks, Misc tools, sockets, spanners, power tools, battery charger, etc.
GENERAL FARMING: Grain Silo, cattle crush, tandem axle grain feedout trailer, TPL sprayer, TPL auger, FEL hay forks, 2 rolls white horse wire, gates, solar and mains elec fence energizers, fence reels, elec fence parts, generator, TPL generator/welder, tandem trailer, Pine strainer Posts, wire, chainsaw.
LIVESTOCK: stock still elec immobilizer, Alezis electronic tag reader, bloodless castrators with rings, dehorners
SUNDRIES: conveyor belt matting, big square hay feeders x14, round bale hay rings, skid mount fire fighting tank and pump, gates, jerry cans, concrete pipes,
Large Square Hay Bales ex Pilbarra—qty tbc.
For details and photos join us on facebook: CLEARING SALES ELDERS BUNBURY
TERMS: payment is required on the day of sale, unless prior arrangements have been made with the agent.
Intending purchases must register at the sales office on site prior to the sale commencing. Photo ID is required to register. EFTPOS is available on day of sale.
DISCLAIMER: Elders, its agents and employees accept no responsibility for any errors, omissions or representations howsoever arising or occurring in the sellers description of this lot, and liability to any person who relies on this description is disclaimed.
Outside Entries