Listing Details
Sale ID - cs000765
Sale Date - March 03, 2021 @ 08:30 am
State - South Australia
Plant and machinery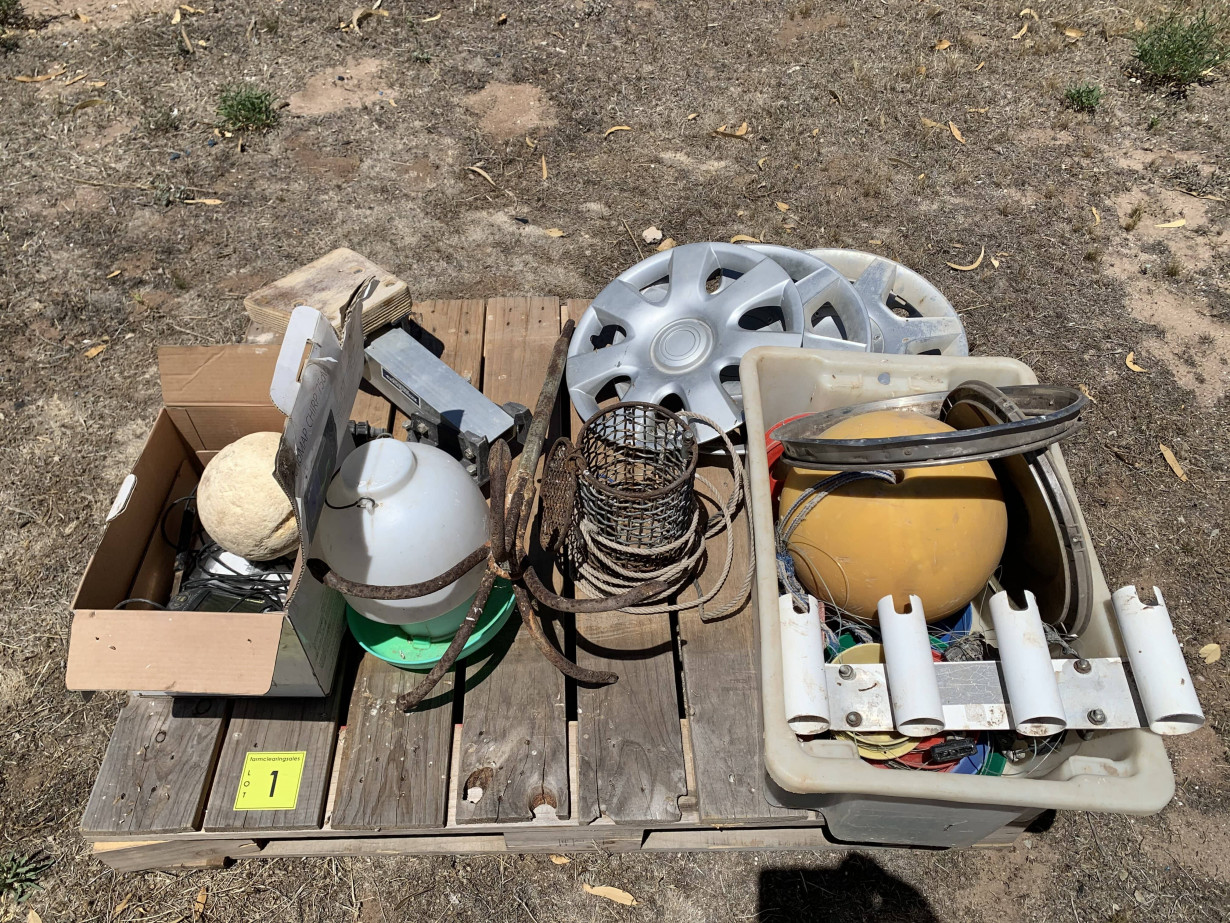 Property Name

"Myora Station"

Directions & Location

Online Closing Wednesday 3rd March 2021 – 5pm

Terms

Register online to bid ON Lots, ID required. Inspection of items by appointment.

GST

Applicable
---
More Details
ONLINE CLEARING SALE - 3483 Nowhere Else Road, Tooligie
Plant and Machinery
TRACTORS
Victory Loader VL200E 290 hrs Hay Forks Pallet Forks 4 in 1 Bucket, Chamberlain 4280 Tractor, International 766 Tractor, International 706 Tractor (not going).
CROPPING
John Shearer 40 Row Combine, HB 24 Row Combine, Cole Seed & Super Unit with Honda Motor, Connor Shea 22 Disc Plough (needs work).
HARVESTING
711 SP Header with Comb Trailer International 20" Comb, 1x 300 Bag Heard Field Bin (with some damage), 1x 350 bag Heard Field Bin, 1x 300 Bag Field Bin, 1x 300 Bag Field Bin, 1x 300 Bag Open Top Field Bin, Farm King 831 Auger 8" 13hp Honda Motor, Old Parks Auger 8" 8.25m, Moisture Metre (Riceter).
LIVESTOCK EQUIPMENT
TPW Wool Press Slimline Mark 2 (scales don't work), Sunbeam Twin Box Electric Wool Press, Old ASCO Wool Bale Scales, 1x Conix Fx15 Series Weigh Bars & Scales 2000kg, 1x Advantage Sheep Feeder, Sharman Sheep Feeder on Wheels, 3x Round Hay Bale Feeders, Ute Stock Crate, Old 6x6 Trailer & Stock Crate, Genesis 150ml Power Doser, Various Drenches & Backliners.
SPRAYING
Hardi 4218 Boom Spray Hydraulic.
PLANT & EQUIPMENT
V Bros Keith Cross Rib Stone Roller 8' x 5', Fire Unit Honda Motor 600L Poly Tank Hose Reel, New 10,000L Bushman Squat Tank, Peerless 12 Speed Drill Press Free Standing, Big Makita Hammer Drill for Fencing 52mm HR5211c, Clover Snail Bait Spreader (Ute & Tray), Electric Hack Saw, Welding Table, New Windmill Tower, Part Roll Green Line 1" Polly Pipe.
FENCING
28x Railway Irons 2.4m – 1.6m, 78x Waratah Droppers (new), Part Roll Farm Fence half at least 6-90-30, 1x Full Roll New 6-70-30 Waratah, 1x ¼ or less Roll 6-70-30 Waratah, 1x Less Than Half Roll 6-70-30 Waratah, Nearly Full Roll Blue Plain Soft Wire, 2x Part Rolls Blue Plain Soft Wire, Second Hand Droppers, Waratah Wedgelock Cyclone Strainer, Wire Strainers.
Vehicles
2008 Nissan Patrol 3L Diesel 278,000km Steel Tray, 1998 Nissan Navara 3.2L Diesel 153,000km.
TRUCKS
1975 Ford DI211 Tip Truck (brakes need attention), 1954 Ford Truck Side Valve V8 (brakes not working).
Miscellaneous
SUNDRIES
UHF Radios, Various Containers Oil, Pipe Fittings, Pipe Threader.