Listing Details
Sale ID - cs000794
Sale Date - February 24, 2021 @ 10:00 am
State - Victoria
Plant and machinery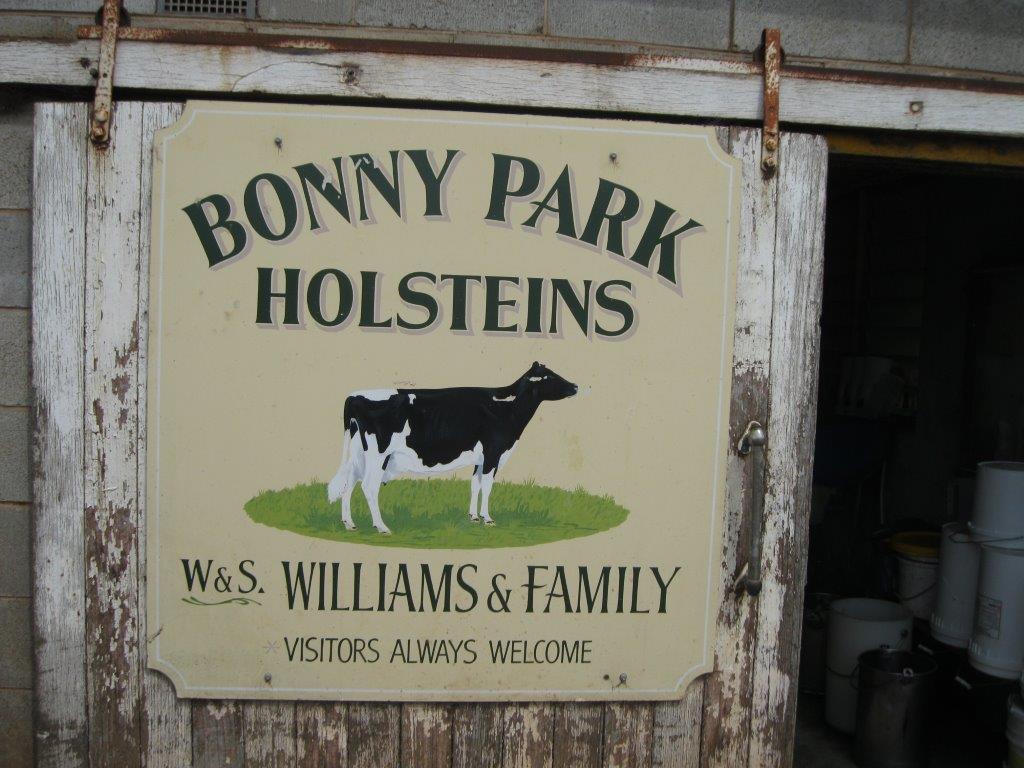 Property Name

Bonny Park,

Directions & Location

195 McLeods Road, Purrumbete South

Terms

Registration required on day of sale. Numbers system will be operating. Photo ID required. Cash or cheque on day of sale. No EFTPOS available. No buyer's premium applies.

GST

Applicable
---
More Details
Update: 17/02/21. Sale definitely proceeding. Bonny Park Holsteins: W & S Williams
Plant and Machinery
New Holland Tractor 2016, T7-170 Stoll front end loader, Incl.3 tine forks and bucket.
New Holland Tractor 1998, M100 Challenge front end loader, Incl.2 tine forks and bucket. 2019 CFMoto 550 UForce side by side, 500cc motor, 2500 hrs.
New Holland BR 750 Baler, With knives 39,000 bales, all new belts and drive roller last season. Kuhn Mower Conditioner 2008 FC 302G 3 metre. Kuhn Twin Rotor Rake 2008 GA 7501 7.5 metre. Agronic Twin Rotor Wrapper Approx. 8500 bales. Duncan Seed Drill 2008 MK3 19 run. Irrigator Bauer T41 Hard Hose. Irrigation Soft hose approx. 50 metres. Irrigation pipes 3 inch and trailer. Keenan Wagon FP 170 2008. Hardi Spray unit 850 Litre. Topper Chris Crow 10 ft, New main gear box, New PTO shaft. Berends Back Blade.
1 Tonne Krump Spreader. S Tine Chisel Plough. Steel Roller. Effluent Pump PTO driven. Rear Hay Forks x 2. Silage Bale Grab. Silage Grab Bucket. 4 in 1 Bucket. Boomerang Feed out cart. Black Water Tank. Concrete coffin water trough. Drain digger. Deep Ripper. Southern Cross irrigation pump diesel. Loading Ramp. Ride on mower. Push mower. Generator. Air Compressor. Electric Concrete Mixer. Electric Hacksaw. Wheel Barrow. High pressure Sprayer. Hay rings. Gal Pipe Threaders. Trolleys. Workshop Tools. Hay Cap Tarp to suit 45ft trailer.
Miscellaneous
Calf Trailer. Green Molasses Tank. Molasses Pump. 50 Teat Milk Feeder. Various Milk feeders. Calf Grain Feeders x 3. Small calf grain feeders. Test Buckets. Antique Welder. Plumbing Fittings. Poly Fittings. Fencing gear. Household goods and furniture. Garden Tools.
Additional Details
Update: 17/02/21. Sale definitely proceeding. Covid-19: Masks are required to be carried and social distancing protocols apply. All attendees will be required to record personal details, in addition to buyer registration. Registered Bidders only. Numbers limited. This is not a social gathering.