Listing Details
Sale ID - cs000821
Sale Date - April 10, 2021 @ 10:00 am
State - New South Wales
Plant and machinery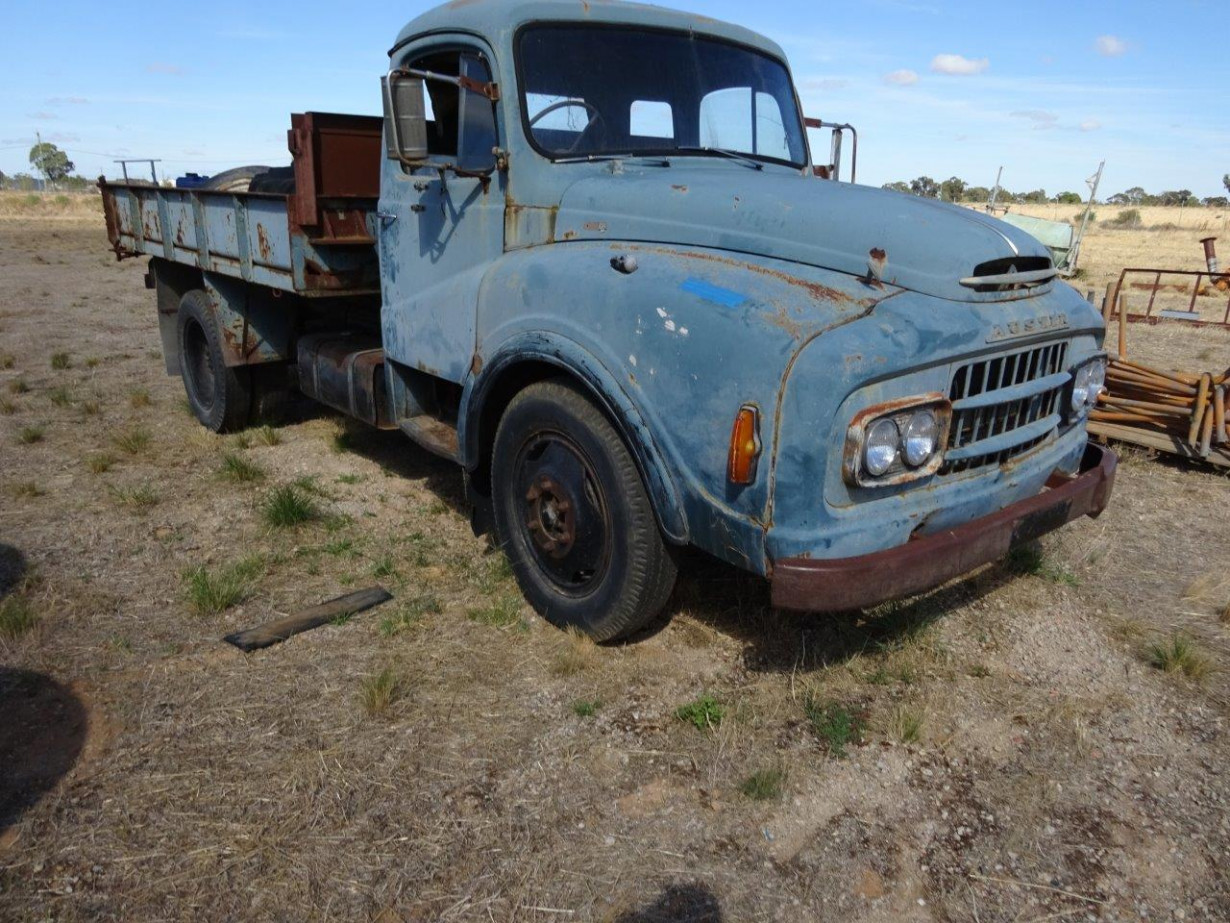 Property Name

11 Bowlan Street, Moama

Directions & Location

Travel North from Moama on Cobb Highway 5kms. Turn Left into McCulloch Drive and Right in to Bowlan Street

Terms

Payment - Strictly Cash or Cheque on Day of Sale. Registration and Photo ID required on the day. Numbers system will be operating.

GST

Applicable
---
More Details
Tractors - Machinery - Tools - General
Plant and Machinery
Deutz 6806, Case 360B (Fel & Back Hoe), Iseki 6000, Fordson Major (Not Running), Hyster Fork Lift, Old Farm Implements, Scarifier, Old Avery Scales, Old Ride On Mower, Push Mowers, 454 Chev Parts, Austin Tipper Truck.
Miscellaneous
WORKSHOP & INDUSTRIAL
6M Container, 2 X 5Mt Roller Doors, Hydraulic Pumps, Concrete Cutter, Reo Bar Cutter, Winches, Generators, Vibrating Screed, Lathe, Cables, Tool Boxes, Fuel Pumps, Grease Guns, Old Welders, New Concrete Pipes, Wire, Barb Wire, Safety Scaffolding, Temp Fencing, Length 12' Black Brute, Trusses, Quantities Steel, C Section, Variety Corrugated Iron, Various Gates (Old Collectable), Stainless Steel Stairs, Cast Iron Pedestal, Beer Barrels, Steel Stands & Racks, Concrete Slabs 2.1 x 1500, Besa Bricks, Steel Shelving, 3 x Stock Feeders, 2 x Poly Sheep Dips, Cool Room, Block & Tackle, Old Wood Stove, Bollards, Copper Tanks, Concrete Decking Form Work, Harrows (Old), Industrial Mincer & Cooker, Meat Slicer, Shearing Plant, White Perspex, Pedestal Drill, Compressor, Electric Tools, Petrol Post Hole Digger, Nail Guns, Endless Chain, Jacks, Pumps, Chain Saws, Drill Bits, Floor Cramps, G Clamps.
GENERAL
Jinker & Harness, 4' Remote Control Boat, Twin Paddle Boat, Pipe Fittings, Lights, Garden Tools, Tech Screws, Tiles, Timber, Mirrors, Gazebo's, Pool Pump, Pool Fence, Marine Carpet, Fuel Tanks, Rope, Paint, Hession Bags, Old Outboards, Tyres & Rims, Ski's, Tents, Ranger Chrome Bars, Roof Racks, Hoses, Ceiling Fans, Heaters, Fans, PVC Fittings, Poly Pipe, Shed Sundries, Pots, Quantity of Red Gum Sleepers, And Much Much More.
Additional Details
Covid 19 - All attendees will be required to record their details on arrival. Social Distancing protocols will apply and masks must be worn where appropriate distancing can not be maintained.