Listing Details
Sale ID - sc002948
Sale Date - June 06, 2020 @ 09:30 am
State - Queensland
Sales Calendar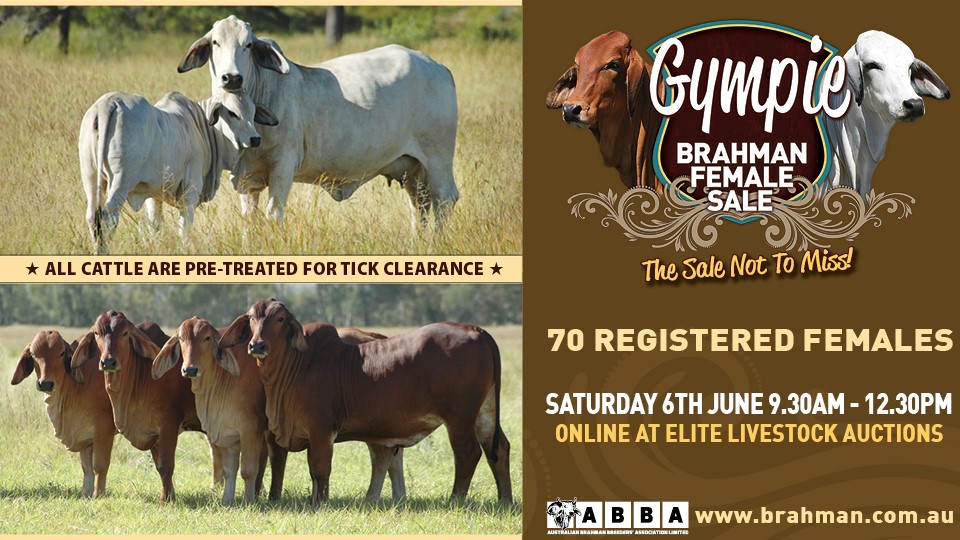 Frequency

Once off event

Species

Cattle-Beef

Location of Sale

Gympie Saleyards, Gympie Qld

Sale Type

Stud Stock
---
Gympie Brahman Female Sale
Annual Multi Vendor Brahman Female Sale
A selection of 69 top quality registered Brahman Females on offer
15 reds including 8 polls/scurrs
54 greys including 10 polls/scurrs
All cattle are pre-treated for tick clearance.
Notice to Buyers - Sullivan Livestock will feed bought cattle until transport is arranged at a cost of $20.00 per bale. Sullivan Livestock will also co-ordinate deliveries and transport.
Contact Dan Sullivan 0408 883 921
For any pre-sale inspections or questions regarding the online auction please contact your Elders Agent. Andrew Meara 0427 210 634 or Blake Munro 0428 862 469.
Sale operated online only via Elite Livestock Auctions (1300 153 135)
elitelivestockauctions.com.au
Head to www.brahman.com.au for more information.
Download Catalogue
---