Listing Details
Sale ID - sc003937
Sale Date - July 22, 2021 @ 01:30 pm
State - New South Wales
Sales Calendar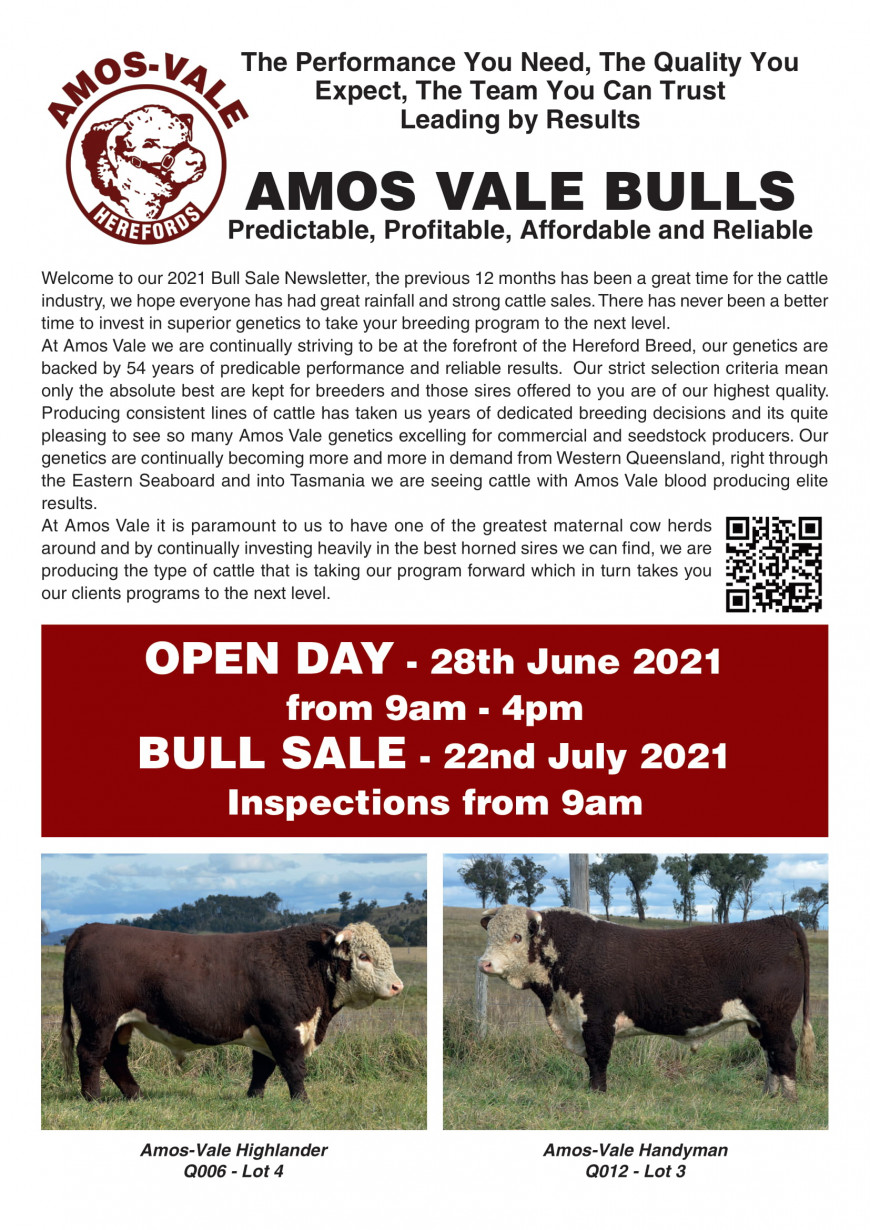 Frequency

Once off event

Species

Cattle-Beef

Location of Sale

2566 Pinkett Rd, Moggs Swamp NSW 2370, Australia

Sale Type

Stud Stock
---
37th Annual Amos Vale Hereford Bull Sale
Amos Vale Annual Bull Sale will be held on July 22nd at 1.30pm. On offer will be 28 outstanding Hereford Bulls.
They will present as the most even, consistent draft we have offered. These bulls come from 54 years
of breeding dedicated to type and performance. We have prioritised breeding bulls with the famous traits
of meat, do ability, fertility, weight for age off grass and structural soundness. Using these traits has
allowed our clients to once again achieve weaner topping results and feeder cattle that are sought after.
Buy from Amos Vale - you buy a non-pampered, grass reared bull that is bred to perform not to just look
good on sale day, to weigh heavy and increase your profit.
Amos Vale Herefords website address
Amos Vale Herefords - Facebook page

Download Catalogue
---