Listing Details
Sale ID - sc004667
Sale Date - June 25, 2022 @ 10:00 am
State - Queensland
Sales Calendar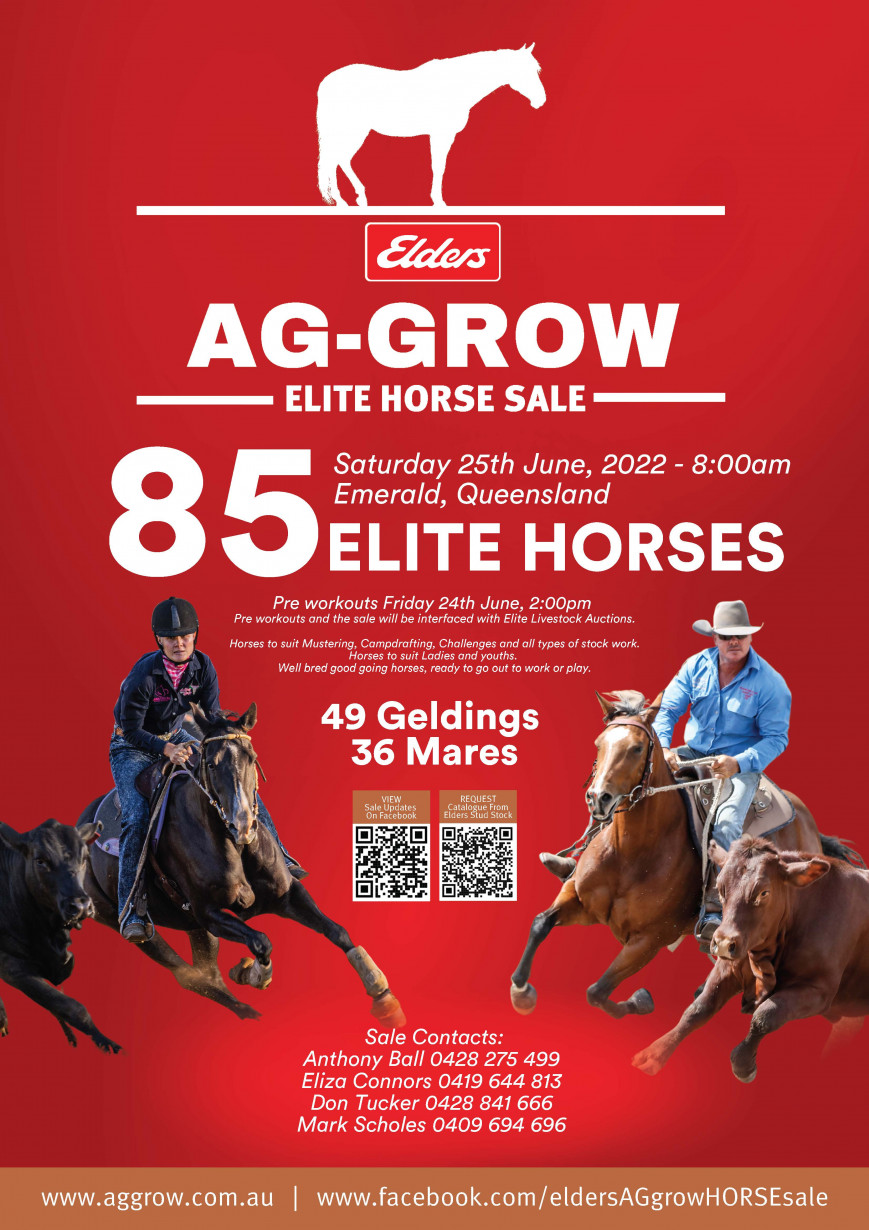 Frequency

Once off event

Species

Equine

Location of Sale

AG-GROW Site, Emerald, QLD

Sale Type

Stud Stock
---
AG-GROW Elite Horse Sale
AG-GROW ELITE HORSE SALE 2022
Saturday 25th June, 8:00am
Ag-Grow Site, Emerald, QLD
85 Elite horses including;
49 Geldings & 36 Mares
Pre workouts on Friday 24th June, 2:00pm
Pre workouts & Sale will be interfaced with Elite Livestock Auctions
Horses to suit Mustering, Campdrafting, Challenges and all types of stock work.
Horses to suit Ladies and youths.
Well bred, good going horses that are ready to go out to work or play.
For photos, videos and all other sale Information head to https://www.facebook.com/eldersAGgrowHORSEsale/
For more information please call Anthony Ball 0428 275 499, Eliza Connors 0419 644 813, Don Tucker 0428 841 666 or Mark Scholes 0409 694 696.
Ag-Grow Elite Horse Sale Facebook Page
Ag-Grow Website

Download Catalogue
---