Listing Details
Sale ID - ss013216
Listing Date - September 25, 2020
State - South Australia
Stock for Sale
Auction Date

29/09/20

Auction Time

01:00 PM (NSW)
---
This item has been sold.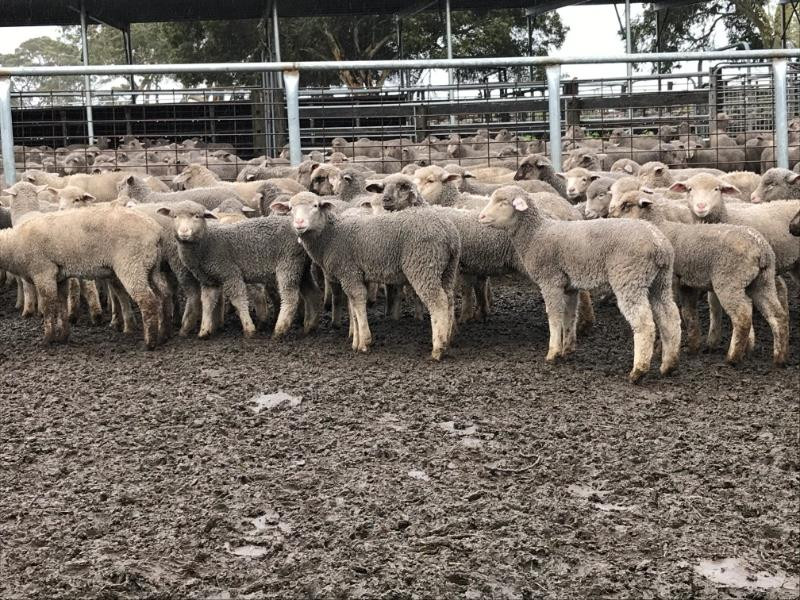 List Type

Commercial

Species

Sheep

Breed

White Suffolk / Suffolk

Category

Lamb

Quantity

135

Age

7/2020 to 8/2020 drop

Price (ex GST)

Auction

Delivery Point

other
---
More Details
A SMALL LINE OF 3RD DRAFT (17-24KG) OF WHITE SUFFOLK CROSS MERINO WETHER LAMBS IN STRONG STORE CONDITION. THESE LAMBS ARE OUT OF LARGE FRAME SA TYPE MERINO EWES AND AT TIME OF ASSESSING HAD BEEN YARDED OVER 24 HOURS AND PHOTOS TAKEN WHILE RAINING SO WILL PRESENT BETTER THAN THEY DO IN PHOTOS. THEY HAVEHAD A 3IN1, ERYVAC AND SCRATCHED AT MARKING AND HAVE BEEN RUNNING ON A PROPERTY THAT HAS NOT HAD SHEEP GRAZING ON IT FOR TEN YEARS. THEY ARE THE LATE DROPS AND GIVEN THE FEED THEY SHOULD GROW ON TO HEAVY WEIGHTS. ***ANOTHER 2 LINES OF THE TOPS AND SECONDS FROM SAME MOB PLUS 2 LINES OF MIXED SEX DORSETT CROSS LAMBS FROM SAME VENDOR OFFERED IN THIS SALE.
---
Click here to view full assessment on AuctionsPlus
---