Listing Details
Sale ID - ss014832
Listing Date - November 21, 2020
State - South Australia
Stock for Sale
Auction Date

24/11/20

Auction Time

01:00 PM (NSW)
---
This item has been sold.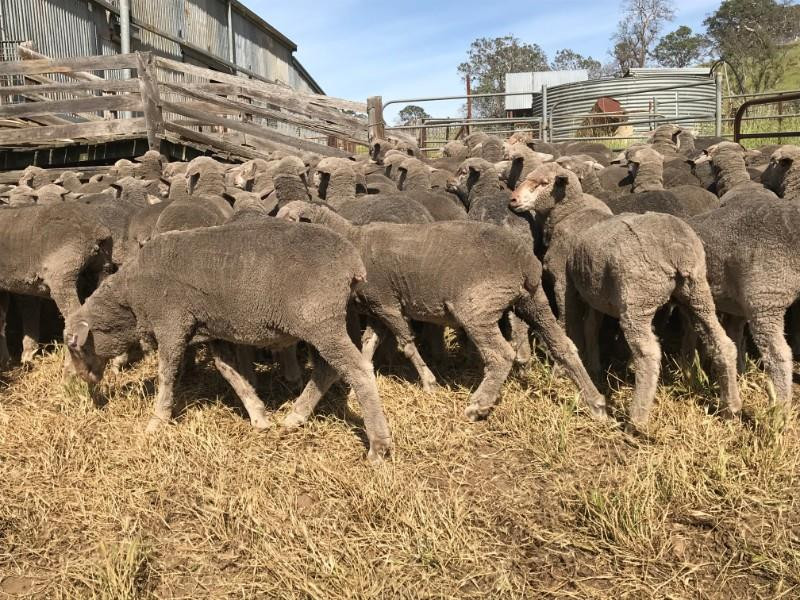 List Type

Commercial

Species

Sheep

Breed

Poll Merino

Category

Lamb

Quantity

319

Age

4/4/2020 to 27/5/2020 drop

Price (ex GST)

Auction

Delivery Point

other
---
More Details
A very even line of Merino wether lambs, which are ideal dual purpose animals. Would be great woolgrowers, having been sired by highly regarded Dalveen bloodlines. Would also suit a feeder operation, with the tops already at trade weights. This is the top draft out of 500, having been selected on condition and frame. These lambs are showing the benefits of a brilliant feed season, having been on a rising plane of nutrition for some time.
A small percentage of lambs are horned, with the very odd lamb exhibiting some signs of dermatitis around the shoulder area, courtesy of a very wet early Spring. They are just starting to pick up some Barley grass seed around the belly and lower leg areas. They have the potential to grow into massive thumpers!
---
Click here to view full assessment on AuctionsPlus
---