Listing Details
Sale ID - ss014834
Listing Date - November 21, 2020
State - Victoria
Stock for Sale
Auction Date

24/11/20

Auction Time

01:00 PM (NSW)
---
This item has been sold.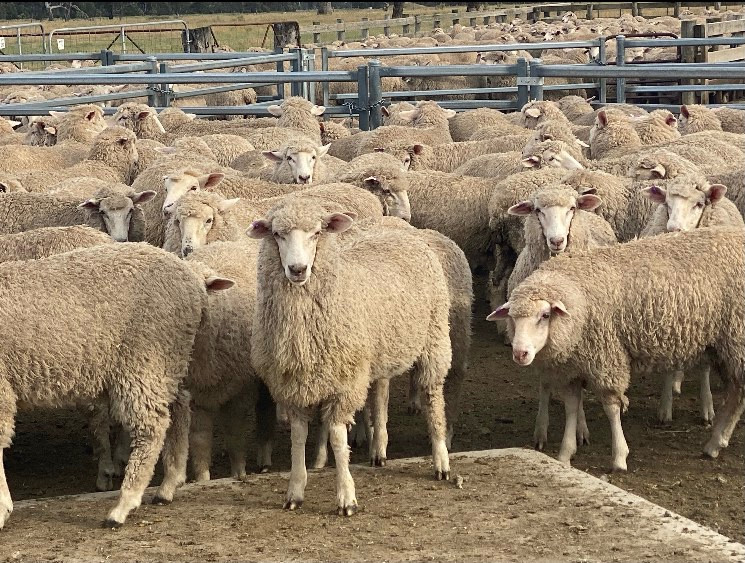 List Type

Commercial

Species

Sheep

Breed

Border Leicester

Category

Lamb

Quantity

400

Age

5/2020 to 6/2020 drop

Price (ex GST)

Auction

Delivery Point

other
---
More Details
400 1ST CROSS BORDER WETHER LAMBS 45.1KG IN GOOD FORWARD CONDITION, LAMBS ARE IDEAL TYPES TO SHEAR AND TAKE THROUGH TO HEAVY EXPORT WEIGHTS. GOOD HEALTHY LAMBS WITH PLENTY OF LENGTH AND DEPTH OF BODY AND HANDLE WELL, WEANED AND READY TO PERFORM. LAMBS HAVE HAD BOTH 6IN1 VACCINATIONS AND DRENCHED IN AUGUST WITH A COMBI 3 WAY DRENCH. THESE LAMBS WILL CARRY ONTO HEAVY WEIGHTS WITH FEEDING. ANOTHER RUN OF 400 OF THESE LAMBS IN THIS SALE.
---
Click here to view full assessment on AuctionsPlus
---