Listing Details
Sale ID - ss017479
Listing Date - 08/04/2021
State - South Australia
Stock for Sale
Auction Date

13/04/2021

Auction Time

2:00 pm (NSW)
---
This item has been sold.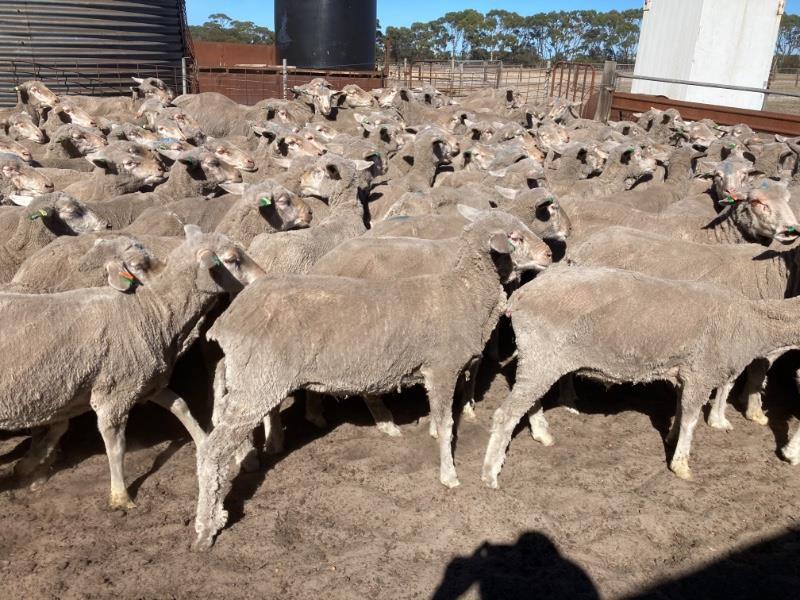 List Type

Commercial

Species

Sheep

Breed

Merino

Category

Ewes

Quantity

198

Age

1.7 - 1.9 Years

Price (ex GST)

Auction

Delivery Point

other
---
More Details
Dispersal sale for DJ & N Hall
Presenting a great line of Green Tag Merino Ewes SIL to Merino rams. These Rising 2 year ewes are medium and large framed presenting in sound store/fwd store condition. Scanned with 49 multiple and 149 singles. The double tagged ewes represent sire identification and were earmarked for nucleus mob. Noted consistent larger frames forming a relatively even line looking through the mob. Please note vendor has treated a large number for eye irratation believed to be caused from hay dust. These eyes are recovering very well any not recovered can be pulled from the line on delivery. They are identified with a blue raddle on the head. Was noted 4 with old fly scar. Scanned at 124% in lamb.
---
Click here to view full assessment on AuctionsPlus
---