Listing Details
Sale ID - ss017481
Listing Date - 08/04/2021
State - South Australia
Stock for Sale
Auction Date

13/04/2021

Auction Time

2:00 pm (NSW)
---
This item has been sold.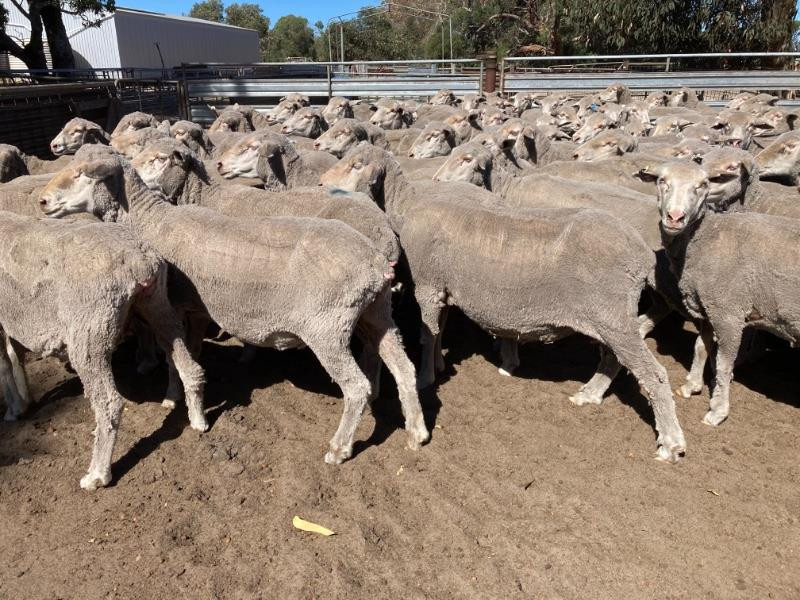 List Type

Commercial

Species

Sheep

Breed

Merino

Category

Ewes

Quantity

209

Age

3.7 - 6.8 Years

Price (ex GST)

Auction

Delivery Point

other
---
More Details
Dispersal sale for DJ & N Hall
Presenting an oustanding line of mixed age Merino Ewes SIL to Merino rams. Mob breakdown is approx 1 orange tag, 13 red, 34 blue, 57 black, 105 white tagged ewes. This line is the vendors main nucleus line of elite sheep classed for wool and type used to breed rams and replacement nucleus ewes. The sheep really stand out out as an excellent line of large framed even well conditioned ewes. Feet were noted as being very sound as a general observation. Buy with confidence that these ewes will be great addition to your flock for quality breeding. Ewes were mated to specific Orrie Cowie rams in various blood groups. Scanned at 135% in lamb.
---
Click here to view full assessment on AuctionsPlus
---