Listing Details
Sale ID - ss017482
Listing Date - 08/04/2021
State - South Australia
Stock for Sale
Auction Date

13/04/2021

Auction Time

2:00 pm (NSW)
---
This item has been sold.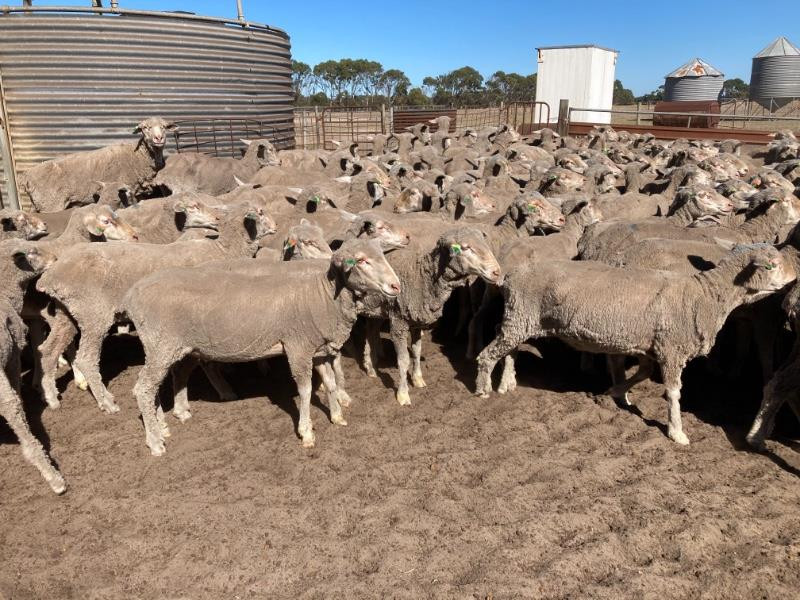 List Type

Commercial

Species

Sheep

Breed

Merino

Category

Ewes

Quantity

293

Age

2.7 - 2.8 Years

Price (ex GST)

Auction

Delivery Point

other
---
More Details
Dispersal sale for DJ & N Hall
Presenting an excellent line of Orange tag rising 3 year Merino Ewes SIL to Merino rams. Excellent opportunity on a good size line of young ewes SIL. Presented in healthy store condition moving forward. This line were treated with Vitamin E 29/3/21 as some eye irritation was noticed from hay dust. 85 have been treated with Opticlox & Alymicin and look well recovered now. Double tagged ewes were earmarked for the nucleus line but put back into age group for sale. Scanning contractor noted some ewes that looked heavy in lamb and we noted 1 in the yard bagging up. It is suspected there could be some early lambs possibly from a White Suffolk ram. Ewes will be inspected prior to delivery and if any look close to lambing will be removed. Please keep this in mind if transporting a long distance. Vendor had not seen any rams out at the wrong time but its clear there must have been 1. Scanned at 112% in lamb.
---
Click here to view full assessment on AuctionsPlus
---