Listing Details
Sale ID - ss017761
Listing Date - 21/04/2021
State - Queensland
Stock for Sale
Auction Date

23/04/2021

Auction Time

9:00 am (NSW)
---
This item has been sold.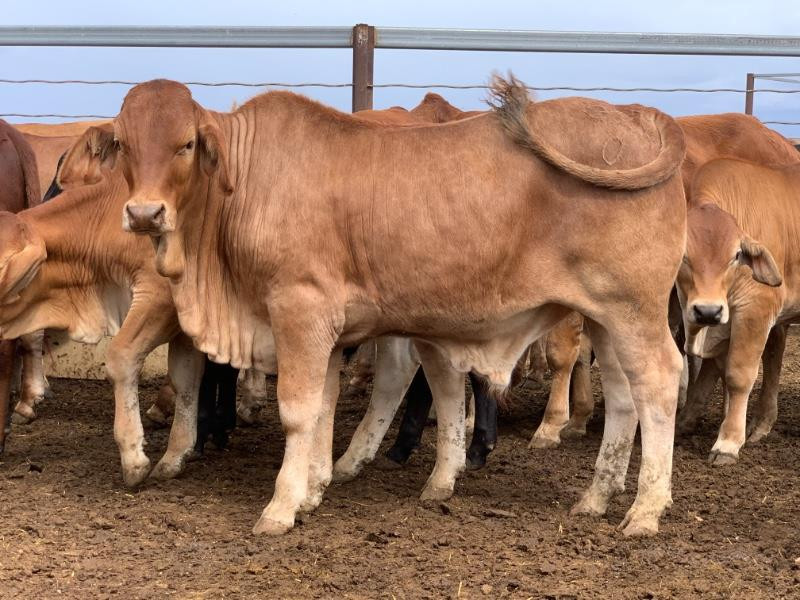 List Type

Commercial

Species

Cattle-Beef

Breed

Droughtmaster / Angus

Category

Weaners

Quantity

136

Age

7 - 10 Months

Price (ex GST)

Auction

Delivery Point

other
---
More Details
ABSOLUTE CRACKING LINE OF 136 EU, MSA, PCAS ELIGIBLE STEERS. THIS GREAT LINE OF DROUGHTMASTER, ANGUS & FEW CHAROLAIS CROSS STEERS ARE RENOWNED PERFORMERS ON GRASS OR GRAIN & TURN INTO THUMPING BIG BULLOCKS. STEERS ARE A PLEASURE TO WORK THROUGH THE YARDS WITH GREAT TEMPERAMENT BRED INTO THEM. BRED FROM ANGUS & DROUGHTMASTER COWS THAT WERE JOINED TO ANGUS, DROUGHTMASTER & CHAROLAIS BULLS. STEERS HAVE BEEN PLUNGE DIPPED WITH AMITIK FOR BUYERS CONVENIENCE IN CLEARING. STEERS HAVE BEEN WEANED FOR 3 WEEKS AT TIME OF ASSESSMENT AND WERE TAILED OUT EACH DAY AND YARDED AT NIGHT & FED RHODES GRASS HAY. ONE STEER HAS VERY SMALL LUMP ON NAVEL BUT IS A VERY HEALTHY STEER. STEERS HAVE VERY TIDY HEADS AND HAVE PLENTY OF BONE & STRUCTURE. THESE STEERS DO NOT COME UP VERY OFTEN.
---
Click here to view full assessment on AuctionsPlus
---