Listing Details
Sale ID - ss018013
Listing Date - 04/05/2021
State - Queensland
Stock for Sale
Auction Date

07/05/2021

Auction Time

9:00 am (NSW)
---
This item has been sold.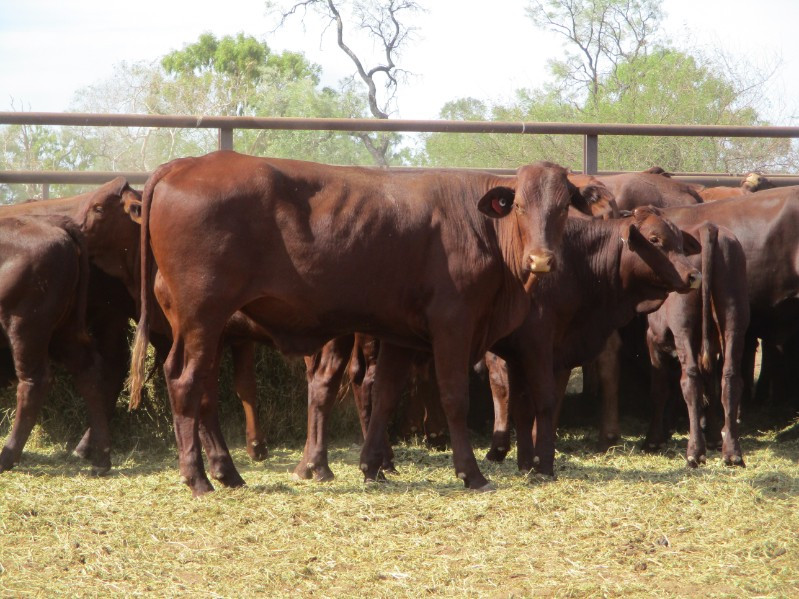 List Type

Commercial

Species

Cattle-Beef

Breed

Santa Gertrudis / Santa Gertrudis

Category

Weaners

Quantity

72

Age

5 - 15 Months

Price (ex GST)

Auction

Delivery Point

other
---
More Details
AN OPPORTUNITY TO PURCHASE A QUALITY LINE OF 1 BRAND HGP FREE MIXED SEX SANTA WEANERS, IDEAL TO GROW OUT TO FEEDER WEIGHTS OR TAKE A DRAFT OF THE HEIFERS FOR REPLACEMENT BREEDERS. WEANERS ARE IN STRONG STORE TO FORWARD STORE CONDITION, SHINY IN THE COAT AND SHOULD CONTINUE TO DO WELL GIVEN FAVOURABLE CONDITIONS. SOME WEANERS HAVE BUFFALO FLY BITES AROUND EYES WITH 1 WEANER HAVING FLY BITES ON HEAD / NECK. MOST HORN GROWTH IS ONLY YOUNG WITH 3 WEANERS OBSERVED HAVING 4"-5" GROWTH.1 BLACK HEIFER & 4 WEANERS WITH WHITE UNDERLINE. 1 MICKY DOUBLE MUSCLE, 1 HEIFER MISSING TAIL (SEE PIC 36), 1 HEIFER SLIGHTLY ENLARGED NAVEL & 2 HEIFERS MODERATE ENLARGED NAVEL (SEE PIC 37/38). VENDOR OFFERING CLEAR OF DIP CLONCURRY SPELLING YARDS.
---
Click here to view full assessment on AuctionsPlus
---