Listing Details
Sale ID - ss018025
Listing Date - 05/05/2021
State - Queensland
Stock for Sale
Auction Date

07/05/2021

Auction Time

11:00 am (NSW)
---
This item has been sold.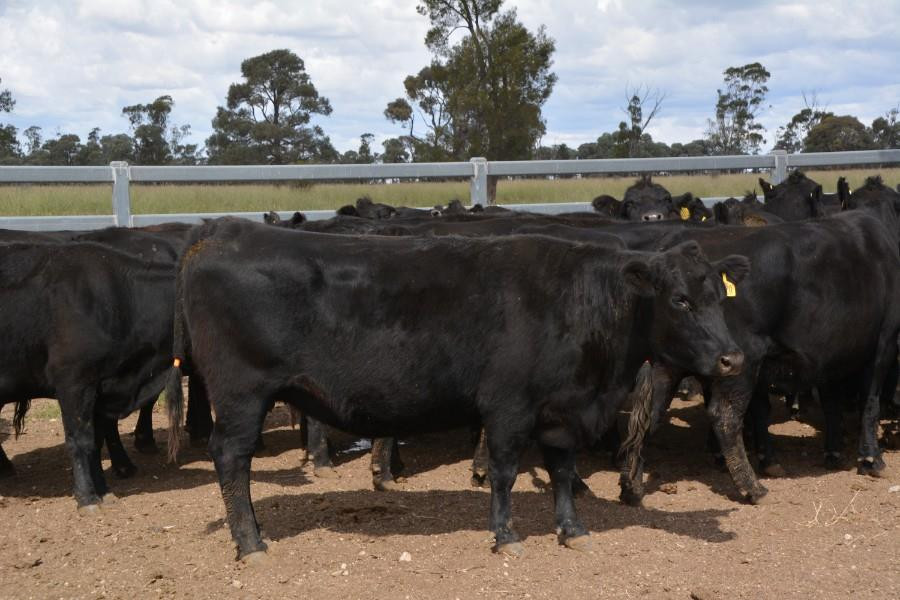 List Type

Commercial

Species

Cattle-Beef

Breed

Angus / Angus

Category

Cows

Quantity

35

Age

5 - 12 Years

Price (ex GST)

Auction

Delivery Point

other
---
More Details
A good line of predominately Angus PTIC cows to load lightly over 2dks. The cows were purchased last year as PTIC and 3wks ago had weaners sold off them avg 300kgs. The cows were joined from the 1st of November to Burenda Angus bulls and herd bulls based on Speriby North blood lines. The cows are quiet to handle both in the yards and paddock, easily moved about by one person on a bike. No year brands were visible however the cows look to be of middle age except for one AA/SG cow that although strong looks considerably older. All cows are sound in the udder. 4 cows have old blight scarring in one eye but not affecting their sight and 2 cows have a capped hip but are in no way lame.
32 cows (red tags) were preg tested over 4mths with the vet calling them 5mths in calf and 3 cows (blue tags) 2-4mths in calf with the vet calling them late 3mths.
Ideally suited to calve down and grow out a weaner.
---
Click here to view full assessment on AuctionsPlus
---