Listing Details
Sale ID - ss018028
Listing Date - 05/05/2021
State - New South Wales
Stock for Sale
Auction Date

07/05/2021

Auction Time

10:00 am (NSW)
---
This item has been sold.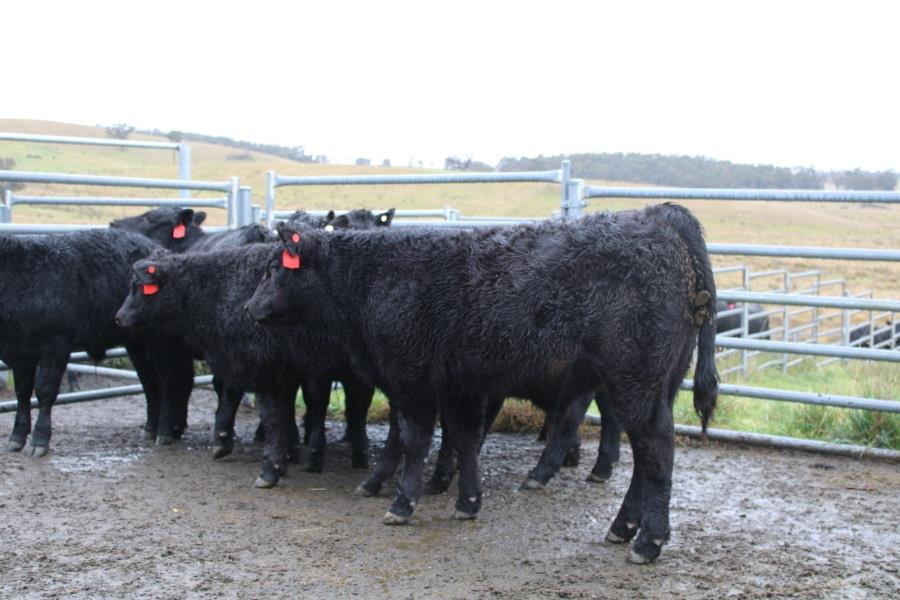 List Type

Commercial

Species

Cattle-Beef

Breed

Limousin / Angus

Category

Weaners

Quantity

10

Age

7 - 8 Months

Price (ex GST)

Auction

Delivery Point

other
---
More Details
On offer is a small quality line of Angus & Limousin X Angus steers. These steers are bred out of large frame Angus cows using Kenny's Creek, Coffin Creek & KO Angus genetic. The Limousin x Angus calves are sired by a Brigalow Limousin Black Bull & the Angus/Angus calves are sired by a KO Angus Bull.
Steers are showing excellent growth and weight for age. Ideal cattle to background to feeder or kill weights.
Steers are Grass fed only & Antibiotics Free
**Buyers please note the vendor also has a line of Heifers in the same sale.**
Vendor can arrange transport if required.
---
Click here to view full assessment on AuctionsPlus
---