Elders Presents: AgTech in horticulture 25 June 2020
We were pleased to present our Elders Presents series with a focus on AgTech in horticulture on 25 June 2020. If you couldn't make it on the day or want to rewatch our content you can catch up on each session here.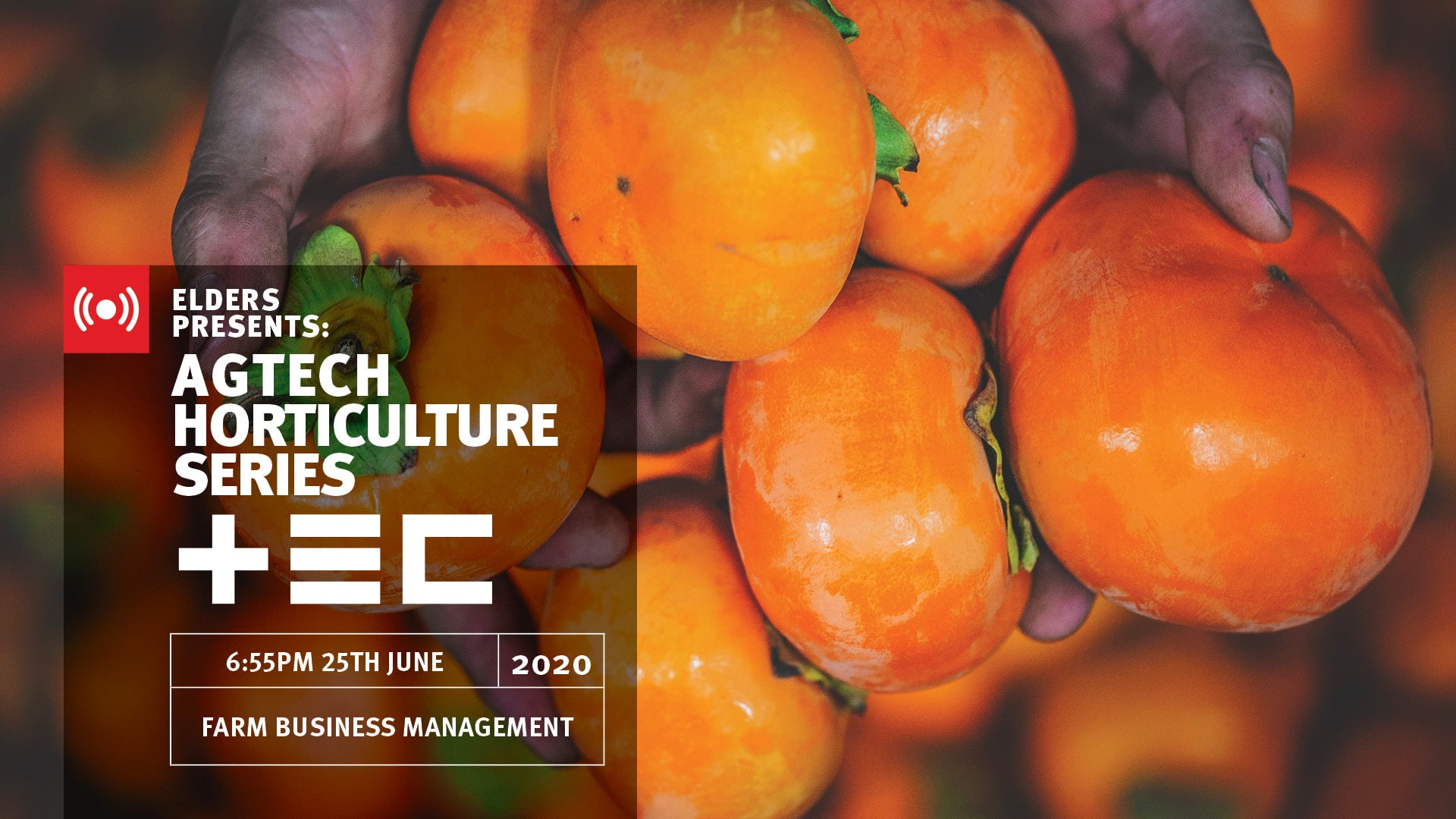 Thomas Elder Consulting
Pete Breugem from Thomas Elder Consulting spoke about scenario and contingency planning to seize opportunities and deal with challenges; how to ask questions regarding your business position; what resources you need to get you there and the importance of strategic planning.
Pete broke down these questions and looked at financial management and how farm businesses can be more structured within overarching strategic plans, how to address the problem not the symptom and what it takes to impact perception. Pete gave examples of how P2P Agri is used to develop key performance trends and benchmarks on farm; how to test and anaylse plans to maximise profitability; and to improve risk management and resilience to build a more sustainable future.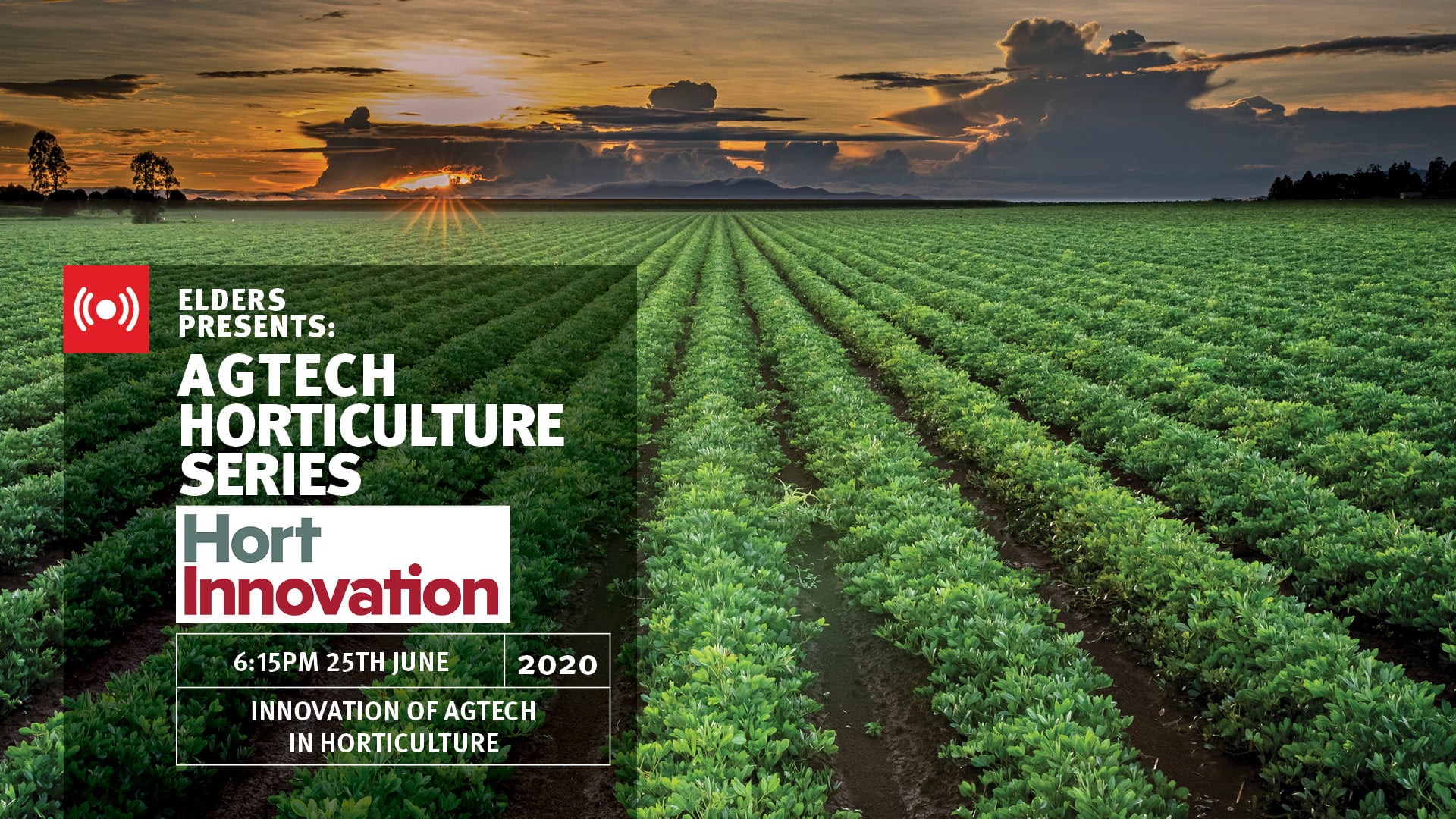 Hort Innovation
Anthony Kachenko from Hort Innovation provided updates on several initiatives underway across Australian horticultural industries utilising technologies to address on farm production challenges.
His presentation discussed recent recovery efforts post bushfires, Phytophthora prevalence, application of remote sensing to predict yield variability in tree crops as well as autonomous flower density mapping and tree canopy measurement to assist with variable rate autonomous spraying in apple orchards. He also outlined a new initiative underway to digitise and automate environmental management systems including certification programs across the nursery, vegetable, macadamia and banana industries.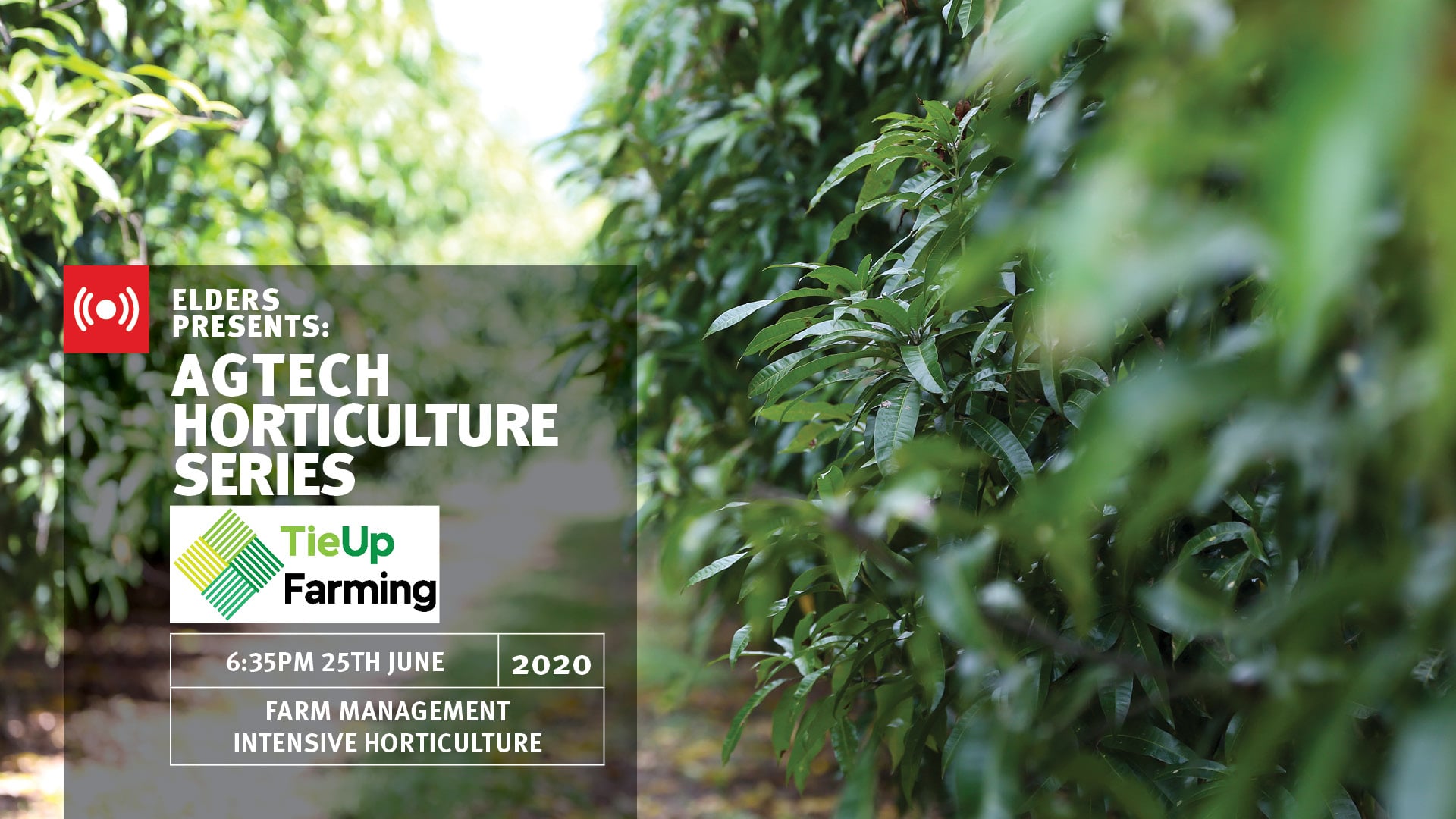 Tie Up Farming
We heard from Roei Yaakobi from Tie Up Farming regarding the end-to-end software solution centralised through the Smart Dashboard to analyse agribusiness' data in one place, allowing oversight of farm operations to help plan, manage, forecast and budget farm operation from planting to packing.
Roei provided examples of how to visually map, track and forecast future harvests, record and manage day-to-day production activities including real time costs of managing people and complying with Global Gap.  Listen to the apple grower case study where they saved $100,000 within 5 months plus other case studies on how the system positively impacted revenue and on farm business operations.

Thomas Elder Consulting
Roop Sandhu, Horticulture Specialist for Thomas Elders Consulting challenged our thinking on when the horticulture season actually starts, proposing it starts immediately after harvest.  This system provides a structured framework to to define problems, measure impacts, look for opportunities and plan for the upcoming season with clear objectives.
Roop provided recommendations on how to review the past seasons successes and challenges, identify patterns and to make recommendations for future seasons by setting goals and key performance indicators. He talked through how to utilise technological agricultural solutions and data to make better business decisions for the next season and to look at underlying issues actively.

Sentek
Rob Stevens from Sentek presented data examples from vegetables and tree crops, highlighting practices in irrigation scheduling that worked well, and some that could have done a little better.  Given Sentek is a global leader in soil moisture, he talked us through the probes for both annual and perennial crops and software for monitoring and analysis.
He addressed how to track soil water content through the root zone, and how growers can confidently make critical decisions on when and how much to irrigate.  He gave deeper insights into infiltration, root development, soil temperature and the movement of solutes to allow for precision crop management with various crop types and seasons

Swan Systems
We heard from Tom Nelligen from SWAN Systems regarding software-as-a-service platform to provide an irrigation and nutrient management solution at scale and how it can help you to make data-driven, proactive decisions about the optimal quantity and timing of water and nutrient application in order to increase profits in a sustainable way.
Tom showed us how the SWAN saves water, energy, and time and why harnessing multiple data streams, leveraging proprietary algorithms, and integrating with existing hardware is effective on farm. Tom gave examples of SWAN protecting against adverse environmental outcomes of nutrient leaching and runoff.