Elders Presents: AgTech in summer cropping 26 August 2020
We were pleased to present our Elders Presents series with a focus on AgTech in the Summer Cropping industry on 26 August 2020. If you couldn't make it on the day or want to rewatch our content you can catch up on each session here.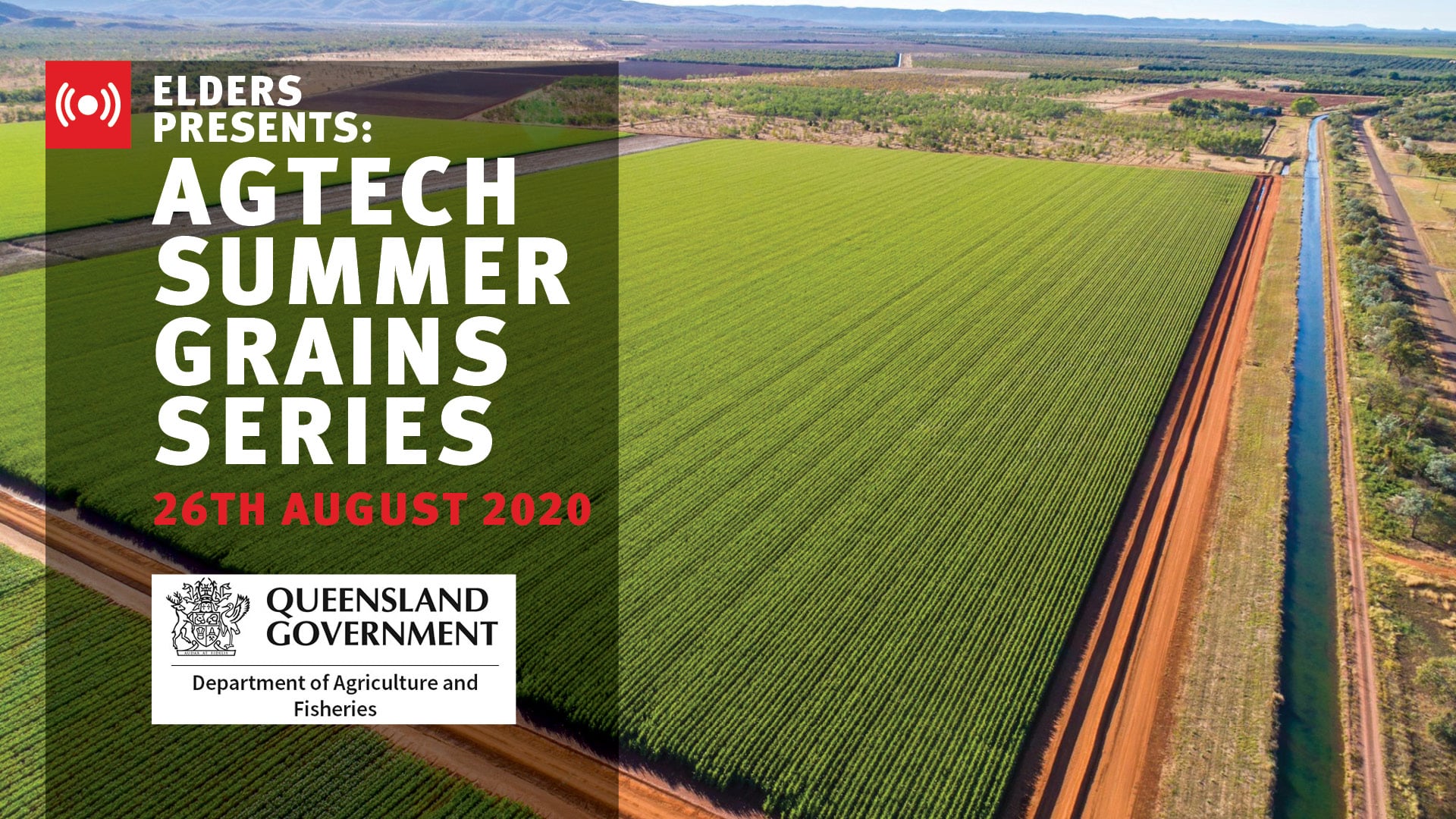 Queensland DAF
Dr Melina Miles, Principal Entomologist from the Queensland Department of Agriculture and Fisheries (DAF) provided valuable insight in to Fall armyworm (FAW, Spodoptera frugiperda) and its prevalence in Australia.  Listen in to find out more about preferred hosts and damage caused to maize, sorghum and sweet corn, and infestations as far south as Central Queensland.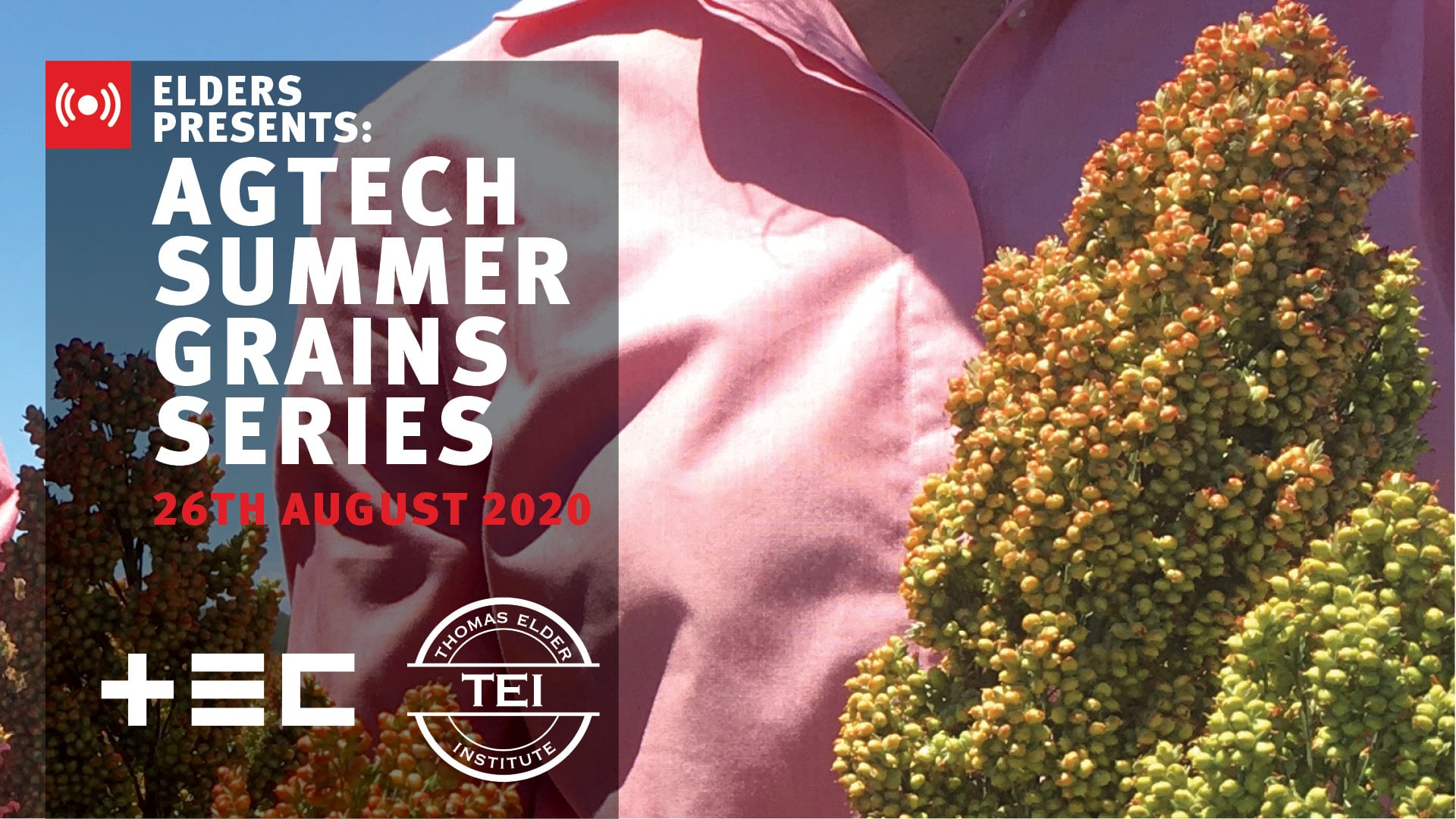 Thomas Elder Consulting
Neal Stevenson, Agricultural Cropping Consultant at Thomas Elder Consulting showed us how by targeting soil testing sites using remote sensing and Farm Management Systems we can drive productivity decisions. Tune in to hear about a case study in the Darling Downs around crowding variable rate management zones and how soil constraints are rectified through physical or nutritional soil constraints.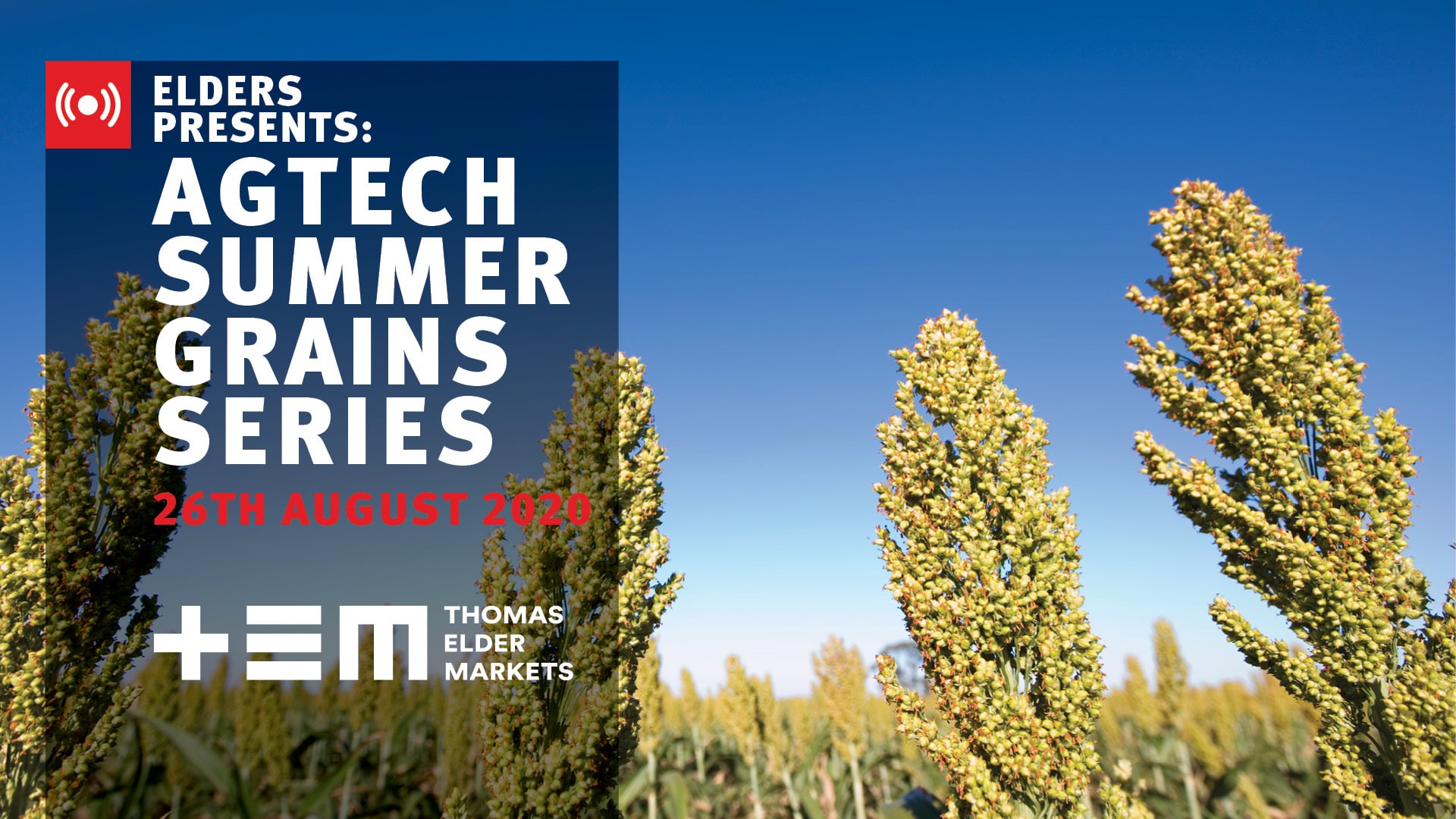 Thomas Elder Markets
Grain market expert Andrew Whitelaw gave us an update on the outlook of the summer grains market.  Listen in to hear Andrew's prediction for this summer grain season.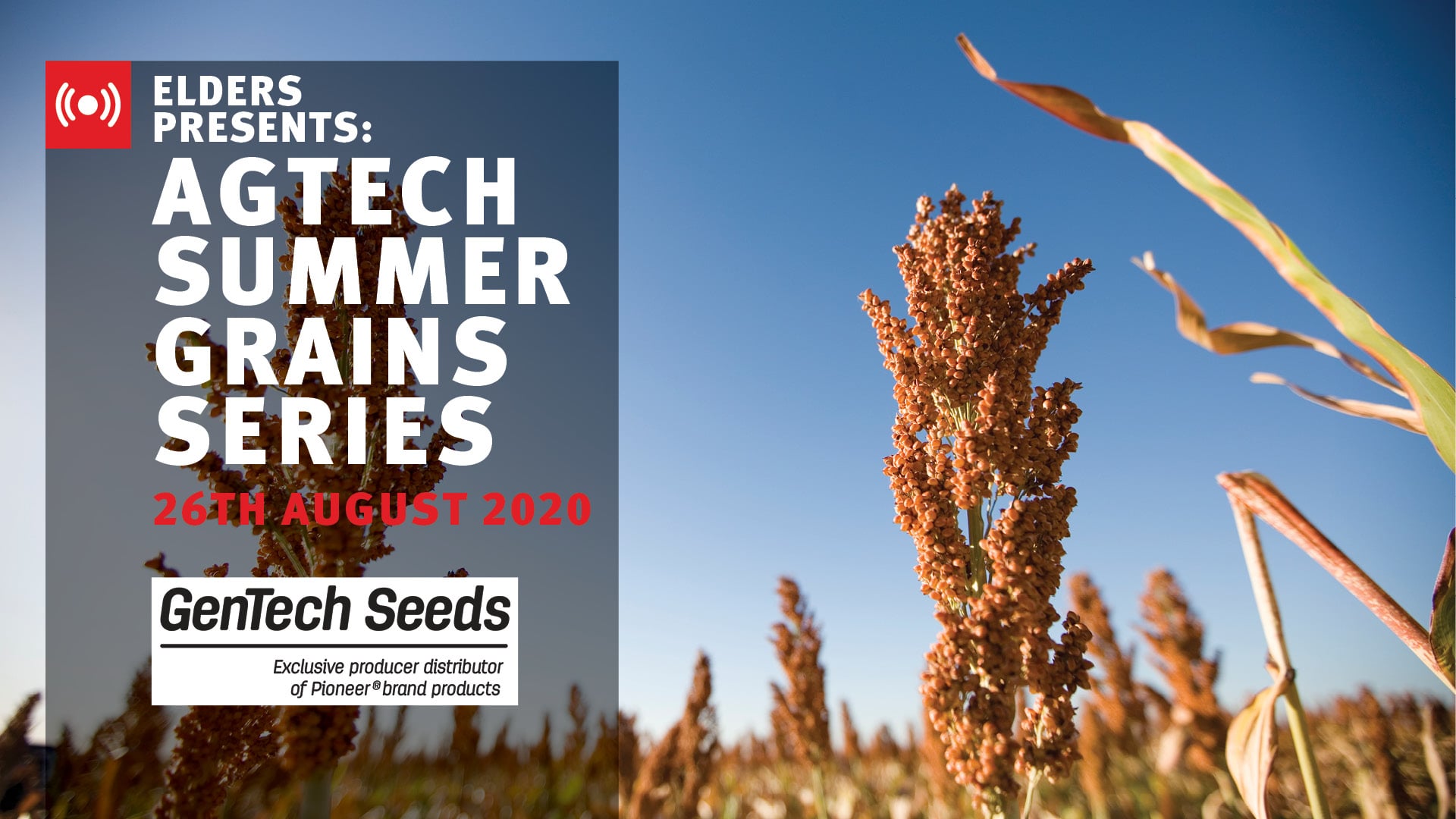 GenTech Seeds
Ben Thrift walked us through the effects of four different populations had on tiller formation and thier functionally on final yield contribution in high tillering phenotype grain sorghum.  Learn more about the experiment that was conducted on the Central Downs Qld to gain a better understanding of this trait of A75 and begin accessing effects of plant population and phenotype on final tiller number set.
Adam Pitman showed us how to find out information on planting corn in early seasonal conditions. Find out more about the effect that early planting conditions can have on corn and ways to mitigate risk to achieve crop success.