Elders Presents: AgTech in livestock 21 May 2020
We were thrilled to be joined by over 180 participants on our first virtual event. If you couldn't make it on the day or want to rewatch our content you can catch up on each session here.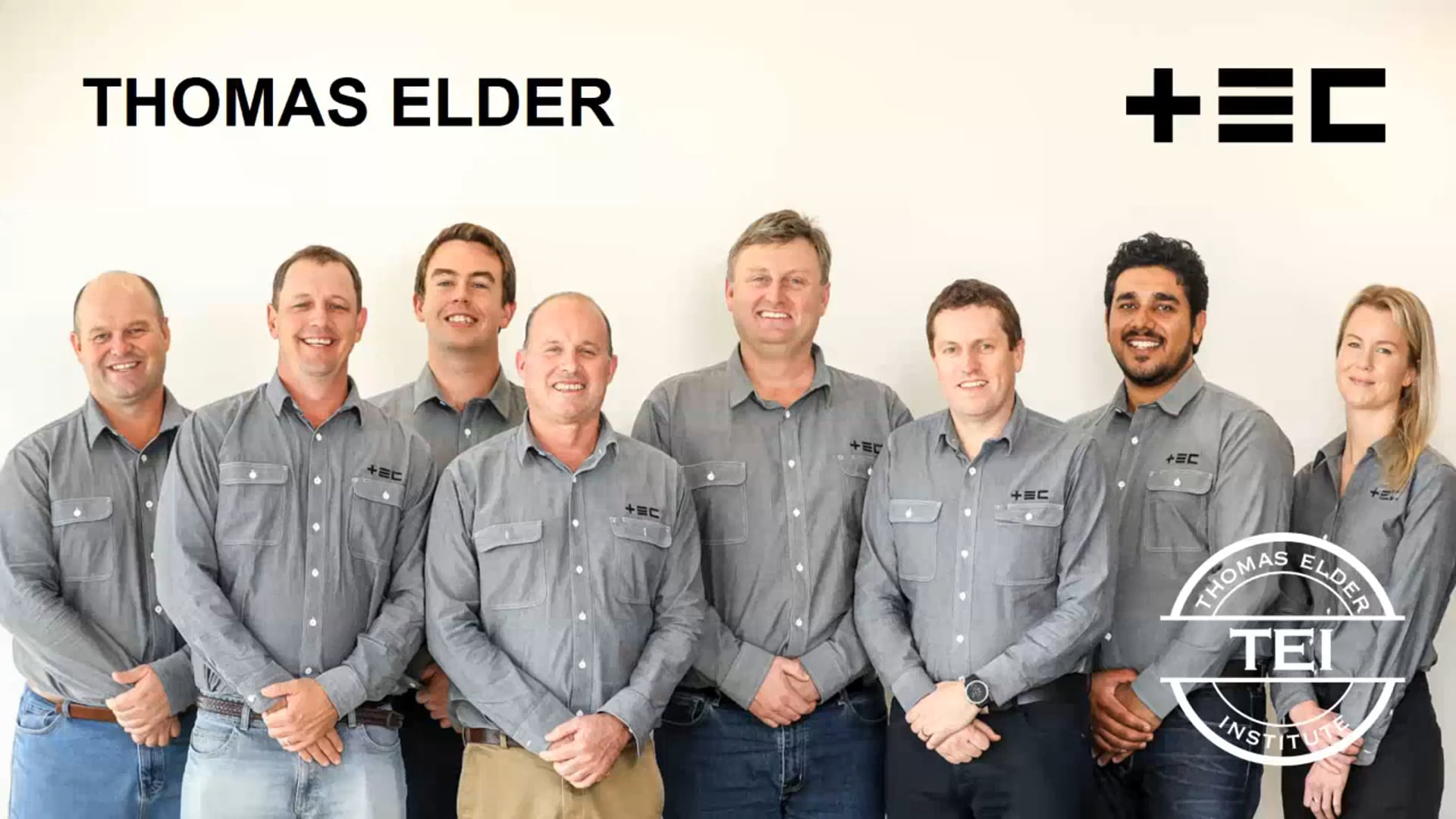 Thomas Elder Consulting
Dr Michael Wilkes, Head of Thomas Elder Institute, and Ruminant Production Consultant with Thomas Elder Consulting (TEC) together with Bruce Creek, Agricultural Business Management Consultant, also with TEC, spoke about precision livestock farming and how how technology can give you an edge in livestock production. They discuss how to manage and measure risks, increasing labour efficiency, and data integration platforms. They also walked the audience through the newly opened demonstration farms at Struan and Kybybolite, run in partnership with  Primary Industries and Regions SA (PIRSA).

Optiweigh
Bill Mitchell from Optiweigh talked the audience through how to better manage animal weight information to optimise sale weights, improve reproductive performance and improve feed utilisation outcomes, using  the automated in-paddock remote sensing unit, Optiweigh. The device accurately measures weight gain in the paddock to help more efficiently manage livestock.

PIRSA
Emily Mellor from Primary Industries and Regions SA (PIRSA) explained the South Australian Government's current commitment of $7.5 million towards an industry and government partnership to grow the red meat and wool industries, via the Red Meat and Wool Growth Program.  The session highlighted how this investment will help contribute to improved productivity, profitability and enhanced market access in South Australia.

Farmbot
Nick Bradley from Farmbot walked the audience through the Company's remote water monitoring solution. With particular reference to monitoring water levels and rainfall monitoring using almost real-time information and alerts, Nick detailed how producers can better manage water, flow and pressure levels, tank/dam trends, diesel and bore monitoring and more. The data available using this technology provides an accurate and reliable snapshot of all water sources, so producers can detect leaks and faults straight away, with the ultimate aim of saving on fuel, labour costs and lost time.

Agriwebb
Will Bruce from Agriwebb spoke about the cloud-based farm management software that helps farmers digitise their business through data-based decision making. The session looks at how this farm management software tool can provide easy to run reports on livestock performance, paddock efficiency, cost of production and more. Learn how this simple record can help you to map out your farm's production growth.