Listing Details
Sale ID - ss017762
Listing Date - 21/04/2021
State - New South Wales
Stock for Sale
Auction Date

27/04/2021

Auction Time

1:00 pm (NSW)
---
This item has been sold.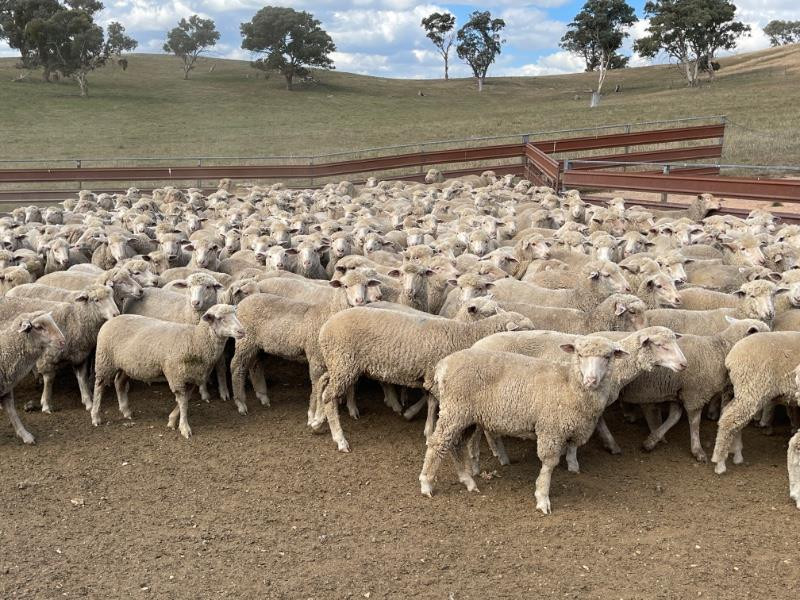 List Type

Commercial

Species

Sheep

Breed

Poll Dorset / White Suffolk

Category

Lamb

Quantity

330

Age

1/8/2020 to 15/10/2020 drop

Price (ex GST)

Auction

Delivery Point

other
---
More Details
A well bred line of Clive White and Kismet blood lambs that are going forward on fresh Lucerne, this line of lambs are presenting very well and are a credit to the breeders.
All lambs are out of large frame ewes that trace back to Triggervale, bluebush and more reputable western bloodlines, the Dorset and White Suffolk X lambs have plenty of stretch and frame, the 1/3 Southdown lambs are presenting with plenty of shape and weight for age.
Purchasers have a good opportunity to buy a line of lambs that will continue go forward on fresh or hard feed if given the opportunity with a top percentage of this line giving buyers the opportunity for a quick turnaround trade.
---
Click here to view full assessment on AuctionsPlus
---