Elders Presents: AgTech in Cotton 29 July 2020
We were pleased to present our Elders Presents series with a focus on AgTech in cotton on 29 July 2020. If you couldn't make it on the day or want to rewatch our content you can catch up on each session here.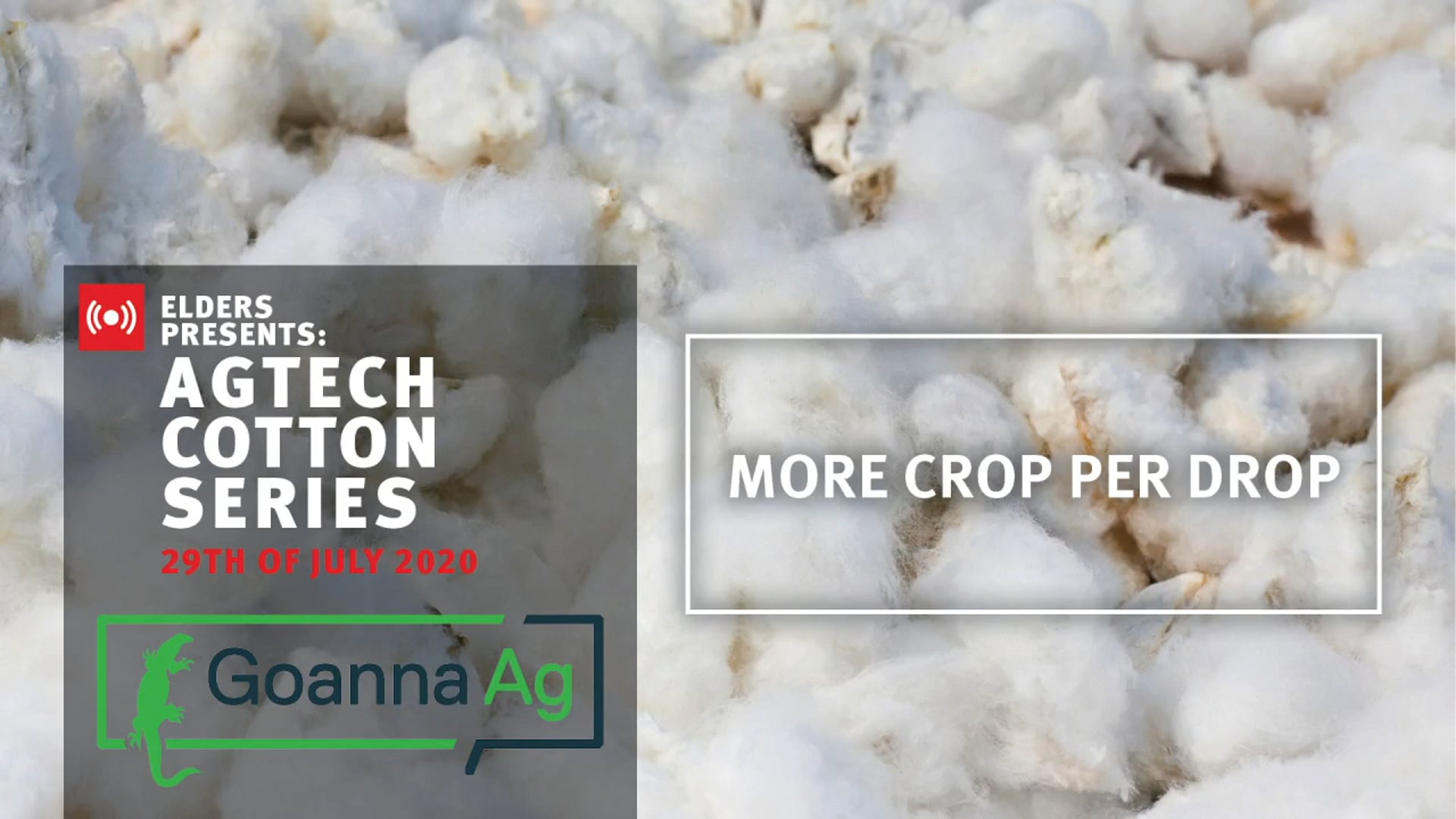 Goanna Ag
Using data collected by monitoring cotton fields to fundamentally change the way growers optimise irrigation scheduling and efficiency, Goanna Ag has been part of the cotton industry for 15 years, integrating with research bodies to supply valuable data back to cotton farmers. Tom talked us through the GoField solution that gives cotton growers a better, smarter and cheaper irrigation management solution.   This sessions showed us how it brings together data from the soil, plant, satellite and localised and forecasted weather to deliver a more precise tool for cotton irrigation scheduling.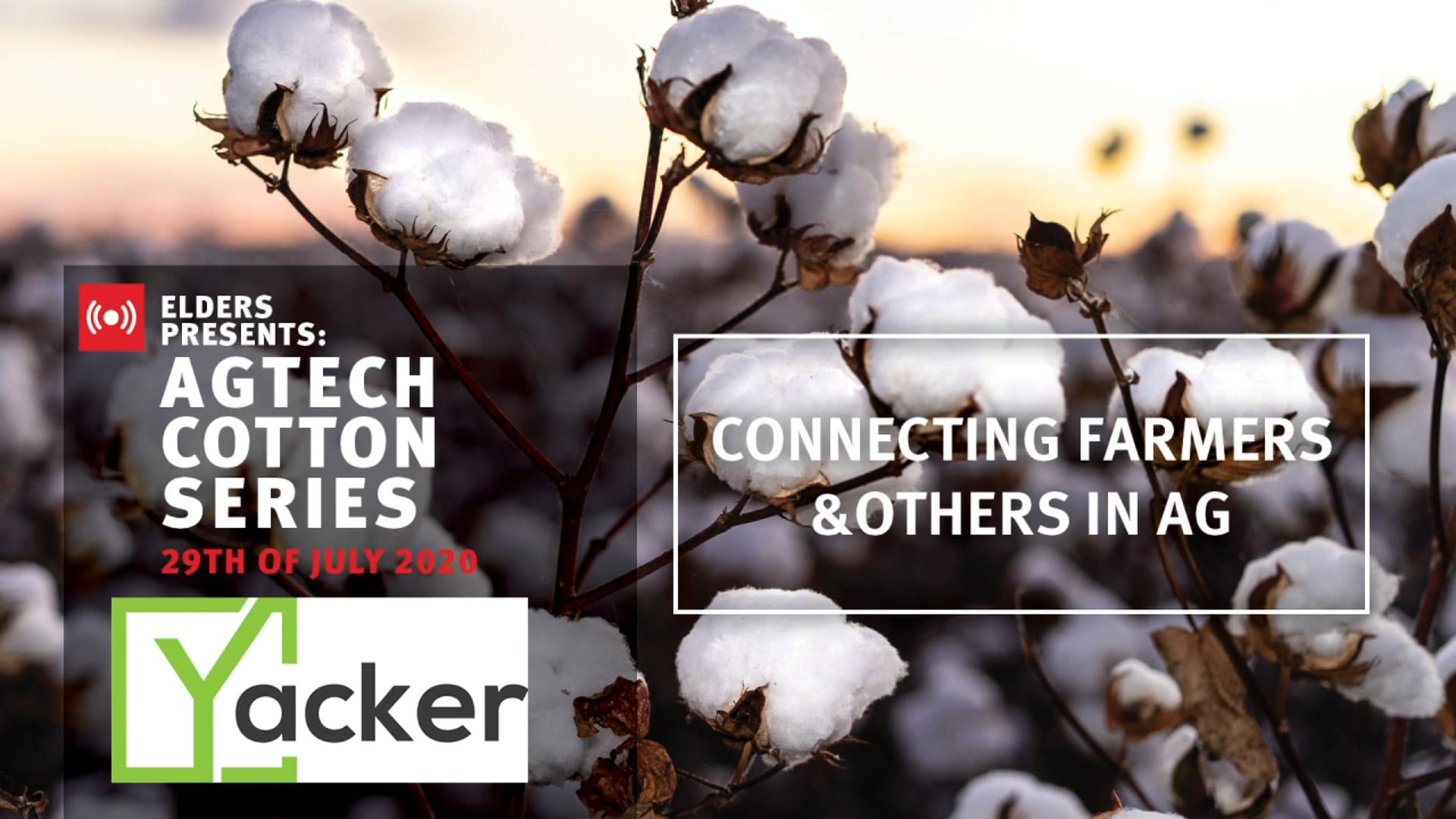 Yacker
Emma and Heath from Summit Ag run a cotton consultancy and research business and are heavily involved in RD&E in the cotton industry.  They saw a gap in the market to facilitate the communication between farmers and producers and experts in the Ag sector and introduced Yacker, a free app designed to connect and solve problems by communicating, collaborating via chat than typing particularly where connectivity is poor.  They walked us through some of the features to help utilise your drive time to connect and have meaningful conversations.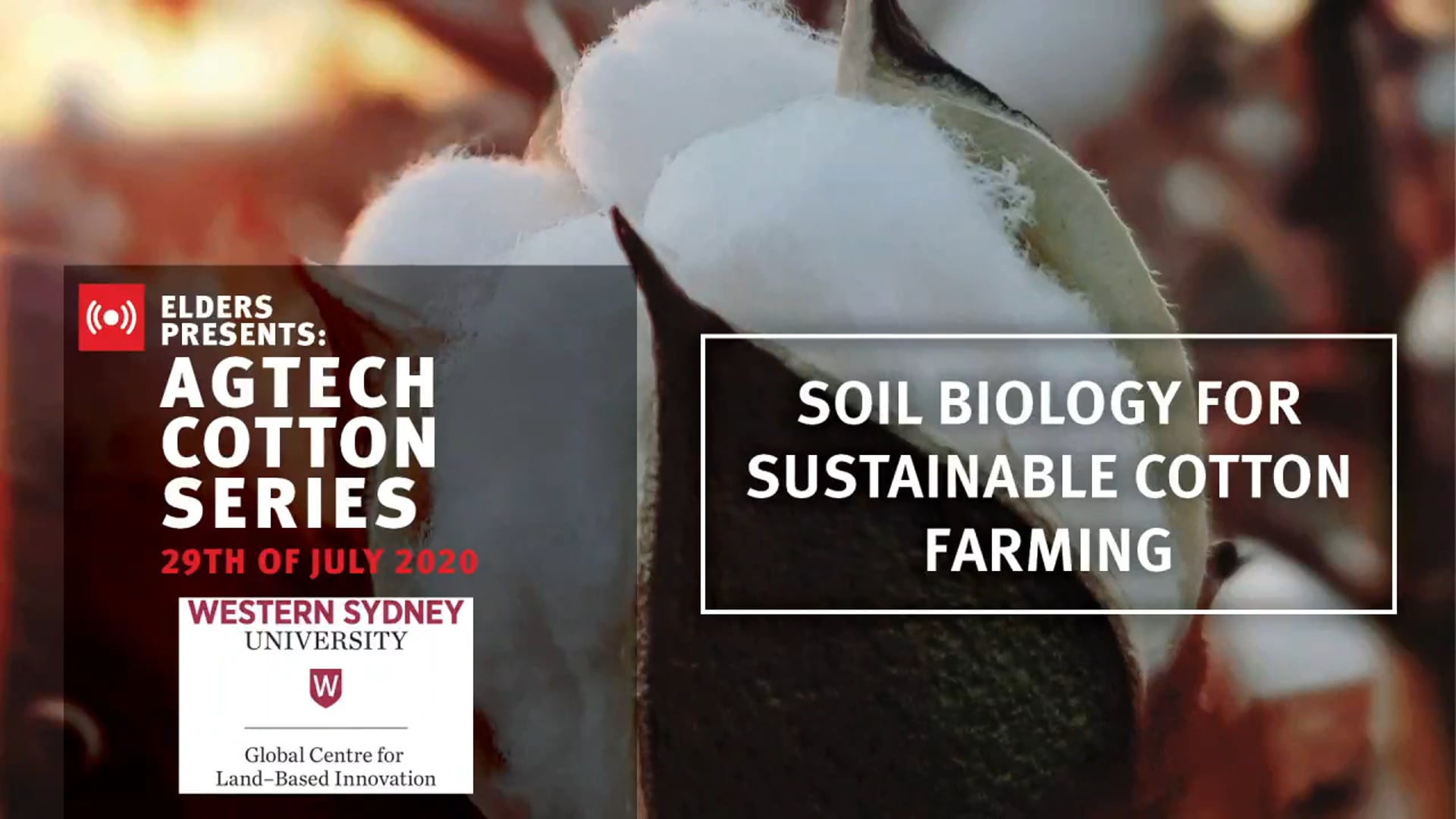 Western Sydney University
Professor Brajesh Singh from the Global Centre for Land-Based Innovation, Western Sydney University spoke with us about sustainable farming practices, consumer expectations of the cotton industry with regards to reducing environmental impacts and the importance of incorporating soil biology and health in management practices to sustainably increase cotton productivity and profitability. He covered soil health and the capacity of soil to function as a vital living system able to fulfill all its functions including sustaining crop productivity due to water irrigation.

Agworld
Simon Foley from Agworld discussed how the platform allows users to collect and share data at every level of their cotton operation to solve problems by looking at whole farm profitability. The platform consolidates the ever increasing data and allows growers, farm hands, agronomists, input providers, contractors, banks, accountants, land owners and many other stakeholders to work together on the same set of data and unparalleled insights that empower them to make more profitable decisions.